IP-PBX Solutions for Small Offices and Medium-Sized Enterprises
Communications and Mobility Solutions for Today's Business Environment
Businesses of any size need an efficient and reliable telephone system, even more so if you're just gaining ground. In today's competitive economy, it's not wise to compromise employee productivity and customer service to save costs. Whether you run 10 or 150 people, you should provide them with a platform to connect and collaborate, all while maintaining a reasonable budget.
Discover innovative and cost-effective IP-PBX for small businesses with Kital. Our innovative systems are designed to meet the growing telecom needs of SMEs in the Philippines. We offer a complete solution that lets you integrate PRI, analog, GSM, and VoIP into your existing infrastructure, giving you an endless list of call management options and features.
Our IP PBX systems can do everything traditional small business PBXs can do and more. Apart from landline calls, our technology is designed to perform  VOIP connecting and switching. You can use soft phones, IP phones, and landline phones on our IP PBX phone system.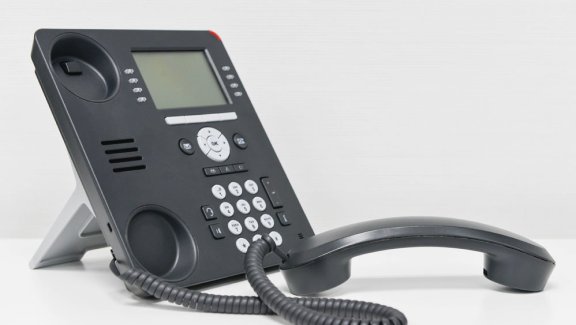 Choosing a Phone System for Small & Mid-Sized Businesses
Your choice of a phone system can have a big impact on your business. Each option comes with pros and cons, and picking the wrong one could result in additional costs and complications in the future. Before you say 'Yes!' to potential IP-PBX solutions for small businesses, it pays to know whether this will improve your productivity, increase profitability, or reduce operational costs.
With so many phone systems and providers in the market, it can be hard to find the right fit for your budget and needs. You would want to consider the benefits and drawbacks of each system, especially its cost-benefit and ability to support your growth.
As a small business owner, it helps to know the capabilities of today's IP PBX phone systems. That way, you'll make an informed decision.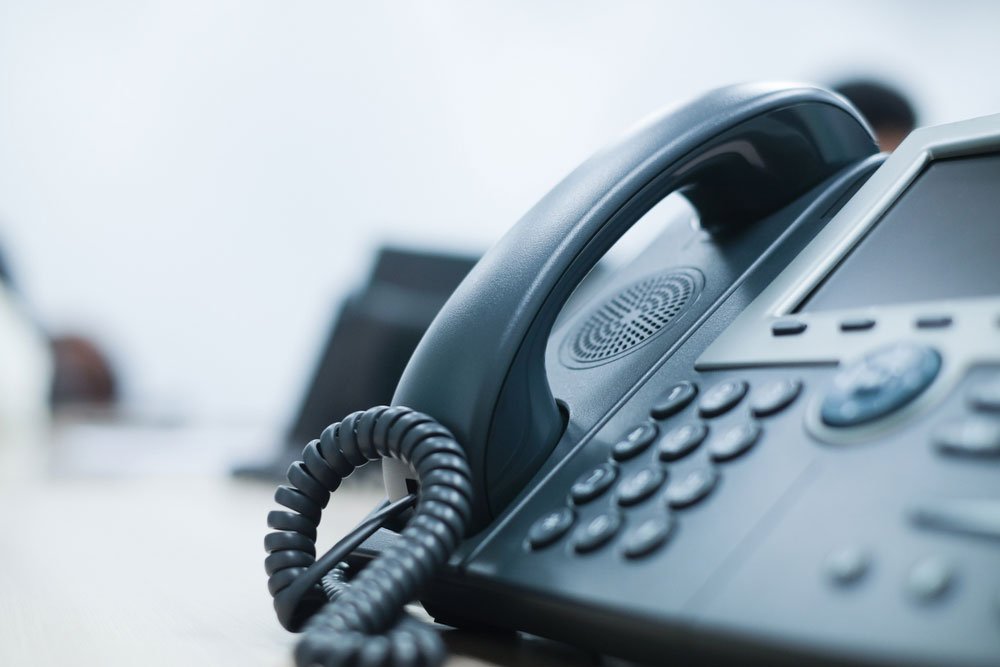 As a small business owner, it helps to know the capabilities of today's IP PBX phone systems. That way, you'll make an informed decision. Kital offers top-notch and cost-effective cloud PBX for small businesses in the Philippines.
And if your company operates on a small office/home office (SOHO) setup, you could definitely use the help of a home office PBX. Connectivity and collaboration. Those are what a SOHO IP-PBX system can bring to your operations. An IP-powered system will create a seamless communication process that's hard to beat.
At Kital, we will make your transition to IP telephony smooth and cost-effective, with IP-PBX technologies that are specially designed for SOHOs like yours.
Here are the types of phone systems available for small to midsized business: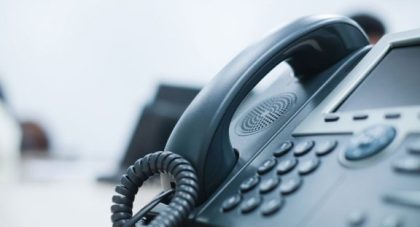 If you already have an existing telecom infrastructure in place, installing an IP PBX/PABX business phone system is an ideal option. This system lets you use your analog handset and telephone lines while having complete VoIP capabilities. The main hardware is a compact automatic, multi-line switching system where you can connect your legacy PBX system, analog desk phones, SIP mobile phones, and softphones. Due to lower costs, easy set-up, and systems compatibility, you can expect a seamless transition from analog to analog plus IP telephony. Having an IP PBX system also ensures that your people stay connected and productive even during power interruptions. With this system, you also get the reliability of analog telephone lines and the rich call optimization options and functionalities of IP phones.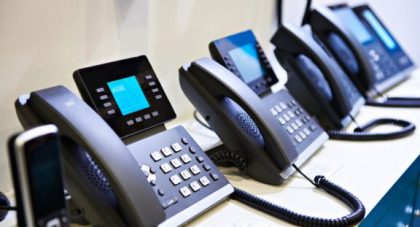 This system combines PBX functionalities with Voice over IP (VoIP), which lets you direct incoming and outgoing calls over your data communications using a private network or the public Internet. This option is ideal if you have several offices or call center environment, or you place international calls frequently.Like hybrid systems, IP-PBX is also capable of connecting internal calls and route external calls via the public switched telephone network (PSTN), SIP trunk lines, VoIP gateways, as well as mobile and remote IP phones.  The only difference is that such an intricate network would require VoIP equipment. Although you can still use some of your property hardware and phone lines, most of the systems will need VoIP capabilities. The upfront cost for this system is a bit more expensive than a hybrid system, but the cheap or free calls make up for it. An IP-PBX system is also scalable, which means it can be expanded as your small business grows.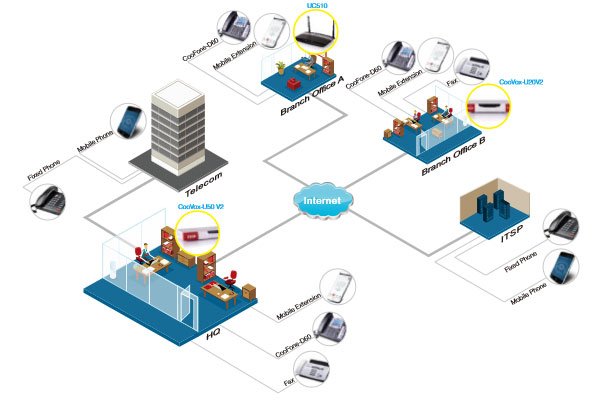 Hosted PBX (cloud-based PBX over Internet Protocol)
This option is provided by an off-site VoIP provider. It gives you access to a full range of features that connect your business to various locations across the globe. While the monthly fees are reasonable, the upfront costs are significant since you might need to buy handsets and your own data connection. But it's an ideal option if your business needs crisp voice and visual communication.
Once you've decided on a system, you'll want to ask these questions:
Is the phone system easy to use and deploy?
Do the features meet your business's needs?
Will you be able to customize and add extensions to it to support your future needs?
Will you need a direct data connection or is the bandwidth in your area good enough?
Do you need to buy telephones or install new wiring?
Is the provider reliable? Does it provide 24/7 technical support?
Are installation and upkeep costs reasonable?
Know more about how each office phone system works by giving us a call. We'll be more than happy to help you make a wise choice.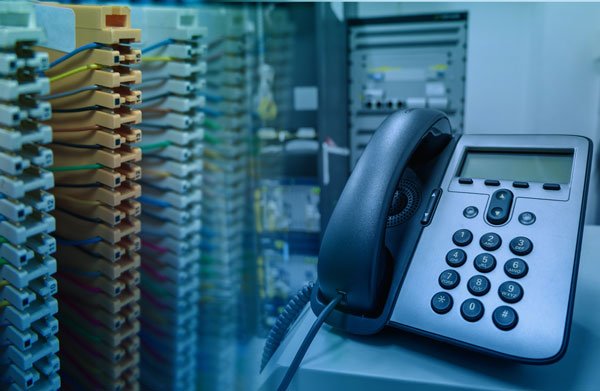 Phone Systems Tailored to Your Budget and Needs
Kital brings global communications solutions to small and medium-sized businesses in the Philippines. Our small business PBX systems are designed to bring your people together and keep your organization running, minus the high telephone bills. Whether you need a system for 10 or 100 users, we'll make sure you gain access to high-end features, superior quality calls and video conferencing, and savings on call and utility costs.
With our flagship brands, namely Xorcom, Yeastar, and Open Vox, you'll have access to all the features and equipment you need at affordable rates. Whether you need a hybrid PBX/PABX, IP-PBX, or hosted VoIP system, we can customize a solution that fits your budget and needs.
Get these benefits by choosing Kital:
From PBX hardware to office desk telephone units with Complete-Concierge PMS interface, Xorcom IP Phone systems can provide for your inbound, outbound, and inter-office communication needs.
say goodbye to jitter and network latency with a system deployed by Kital. We'll make sure every part of your system is running smoothly, from your handsets to your telephony infrastructure, so you'll have the best call experience at all times.
we'll make sure your communication systems are always up and running, even during a power outage. If you wish to switch to VoIP, we'll set up analog line circuits so you can still place calls during a WAN or power outage.
with Kital, you'll have a system that can support your growth. Our products are not only compatible with legacy systems; they can also support extensions or additional lines and functionalities. When your company grows, you don't need to replace your systems.
every business has unique communication needs. Some limit their calls within the company, some attend to hundreds of calls from customers, and others need remote extensions. Kital gives you the flexibility to customize your phone system with features bespoke to your end users.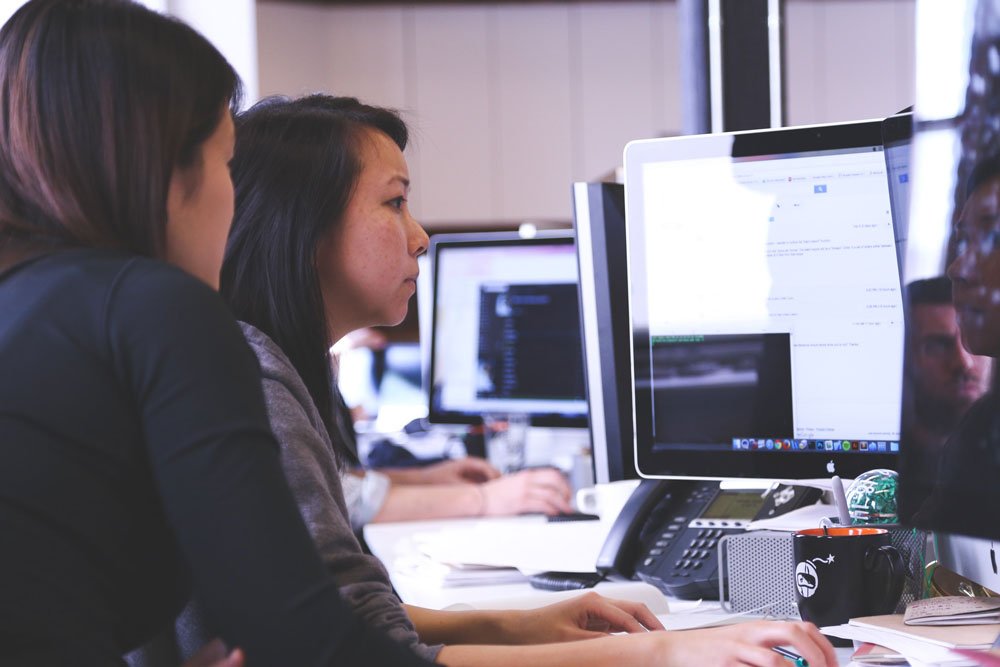 All the Trusted Brands In One Place
We carry the widest array of PBX and VoIP software and equipment in the market, along with a structured cabling service. This allows us to plan and design the most suitable package for your business.
Whatever your goals are, we can align our services to achieve them. Whether it's deploying a VoIP gateway to enrich your analog systems with digital capabilities or setting up a network for a remote office, we have a solution for it. No matter the size of your business, Yeastar, Xorcom, and Open Vox promise cost savings and positive outcomes for the long term.
Get in touch us today, and let's explore your options.
Fuel Your Communications with Kital
Kital makes enterprise-level IP­-PBX phone systems from global brands accessible for small businesses across Metro Manila and the Philippines. No matter your budget and needs, we'll customize a solution that's right for you. We'll help you simplify and unify all of your communications, minus the hefty phone bills and operational costs. Work with us, and transform the way your employees connect, collaborate, and work.