Telecom and PBX Solutions for Big Businesses
Phone Systems for Your Modern, Global Office
A large business telephone system is your link to customers, remote workers, and affiliates across the globe. Whether you're looking to add modern units to your existing system or switch to an open source or cloud-based platform, Kital is the brand to turn to. Our next-generation platforms and related VoIP devices will seamlessly connect with your legacy systems and wireless telecom networks. The result is a unified communications infrastructure tailored to your needs and goals.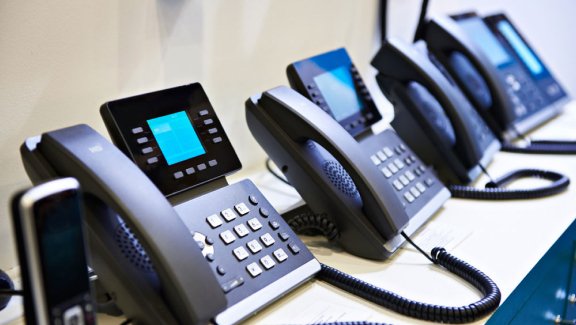 Choosing the Right Phone System for Your Business
Large enterprises face constant pressure to adapt to the increasing complexity and pace of change in today's business environment. One way to manage the transitions is to have a robust unified communications solution in place. With it, you'll gain the ability to connect your employees, collaborate with your key people, keep your mobile workers on the move, and provide reliable customer service.
But choosing a large business phone system is more complicated than getting the latest technology. You need to make sure the system you pick is scalable, flexible, and cost-effective. Here's why: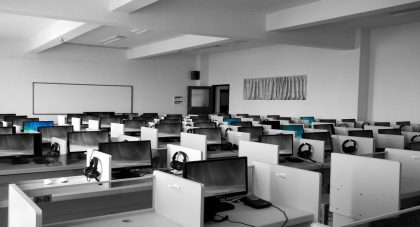 A scalable system can accommodate your current needs and expand to support your growth. Scalability should be a key consideration when choosing a phone system for your business. Hosted PBX (off-site) or open source systems (on-premise) are two popular options that excel in this aspect. Both options allow you to add phones or new features to your system without the need for expensive installations.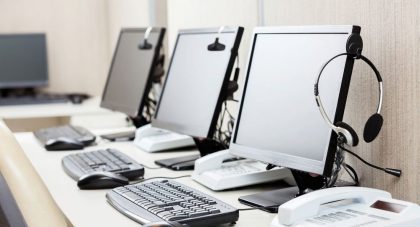 A flexible telecom system means you have the freedom to customize it with features that add value to your end users. Cloud-based platforms, whether on-site or off-site, offer a wide range of features designed to help your employees be more productive and efficient and deliver exceptional customer service. If you're going for a hosted solution, make sure your provider offers endless customization options. If you're going the open source route, make sure you have a team that can build and maintain a powerful communications solution.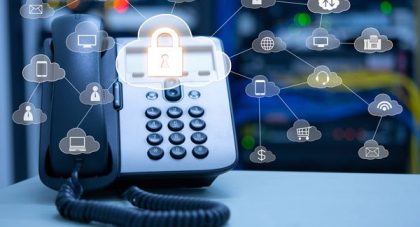 A cost-effective telecom system means you're getting the best value from your investment. Low prices don't always equate to cost-effectiveness. Apart from the initial purchase, you will incur other expenses over the system's lifetime, like monthly subscription and maintenance costs, Internet and call charges, and other service fees. These costs can hurt a business that's already struggling to stay afloat, which is why you need to compare as many vendor estimates as possible and perform your own cost analysis as well.
Make a smart, informed decision by giving us a call. We'll help you find the right option for your business.
Powerful Telecom Solutions for Big Business
Kital carries a diverse array of cloud-based and on-site telecom solutions for large enterprises across the Philippines. Through our flagship brands (Xorcom, Yeastar, and Open Vox), we'll redefine how you interact and engage with your employees and customers. With us, you'll have more than the typical next-gen telephones and related VoIP devices.
We can reinvigorate your legacy systems and optimize a solution that fits your current and future needs.
A telecom infrastructure from Kital will bring you these benefits:
Increased productivity
Improved collaboration
Scalability
Mobility
Disaster readiness
System management
Greater security
Customized communications
Lower, predictable costs
Seamless adoption
Bringing Global Solutions to Your Modern Offices
Kital gives you the power to control your communications, made possible by the following global brands: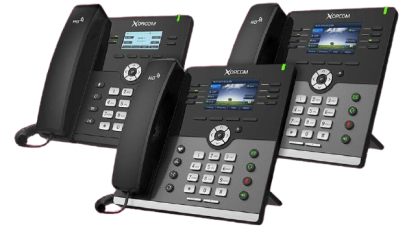 Xorcom's unified Communications over Internet Protocol (CoIP) is designed to support call centers and BPO companies of varying sizes, connection 24 to 1000 users in a single network. Considering its extensive features and value-added functions, it is the ideal IP-PBX system for a wide range of industries.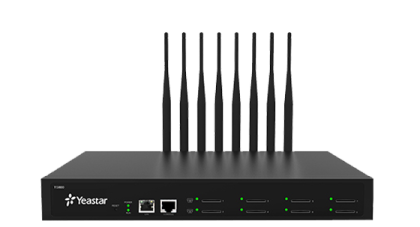 Yeastar is one of the world's leading providers of SME PBX systems and a pioneer of Unified Communications (UC) solutions. The company modernized the mission-critical communication systems of over 200,000 customers in more than 100 countries. Its solutions deliver quality, high performance, and cost-effective pricing to mid-sized companies.

Power your legacy telecom systems with rich IP telephony with Open Vox. The brand has developed a state-of-the-art GSM engine that acts as your switch between multiple wired and wireless IP connections. This allows you to communicate and collaborate even during a power or WAN outage.
From planning and deployment to maintenance, we're with you throughout your infrastructure's lifetime. Consult with us and discover the right technologies for your organization.
Stay Agile and Competitive with Kital's Telecom Solutions
Fast and reliable communications is critical to success in this fast-changing world. Don't get left behind. Take control of your system and transform your business by partnering with Kital. Get in touch with us today.