Xorcom Phone Systems for Small to Medium Businesses

Xorcom's Spark CXS1000 is compact, full-featured and budget-friendly. This unit is ideal for small to medium businesses and multi-site implementations.
Xorcom Spark is based on the Complete PBX operating system that boasts some of the industry's most innovative features:
Unlimited auto-attendant
Voicemail to email
Web-based queue management system
The Spark phone system can accommodate up to 30 users and 10 concurrent calls.
Spark allows for maximum flexibility as it can also connect to IP phones and lines, as well as to analog and digital lines.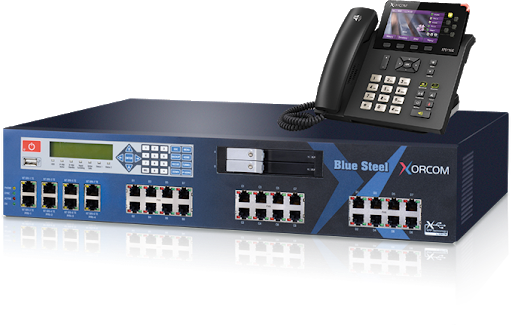 Unlimited voicemail boxes, hunt groups, call center groups, and auto attendants (IVRs)
Hot-desking
Emergency notification module
Endpoint manager
Remote extensions
Web access to voicemail
Fax support; fax to email
Time-based routing
Advanced dialing rules
Can connect up to 30 users
Can support 2 to 30 extensions
Has an optional ½ PRI (up to 16 channels)
Can connect up to 16 analog ports (FXS and/or FXO)
Can connect up to 8 BRI ISDN ports (16 channels)
Can connect up to 8 BRI ISDN ports (16 channels)
Can support up to 30 concurrent SIP calls
Can support up to 16 concurrent E1/T1 calls

Can support up to 16 concurrent E1/T1/BRI/ FXS/FXO calls

Can support auxiliary appliances (door locks, alarm systems etc.)

Has an easy-to-use web interface
900MHz quad-core ARM Cortex-A7 CPU
10/100 Ethernet port
1GB RAM
Two USB2 ports
8GB micro SD storage (upgradeable to 32GB)
HDMI port

Audio port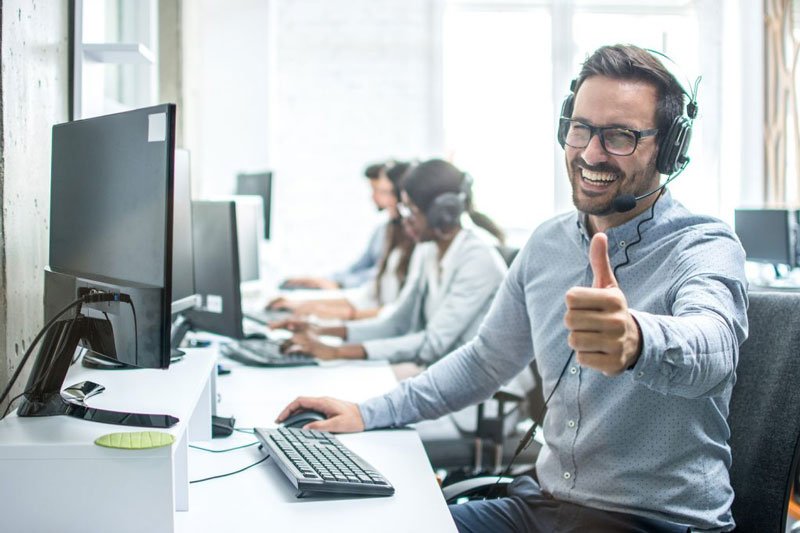 Why should SMBs choose Xorcom?
Xorcom's phone systems are compatible with the majority of property management systems (PMS) and are therefore easy to integrate.
User-friendly – Empower your staff with a phone system whose user interface allows staff to learn and master its diverse functions quickly.
Dependability and performance – With the Spark CXS1000, SMBs can be more efficient and reliable with everyday call management tasks, like call queuing, rerouting, and other functionalities.
Flexible and versatile – Xorcom's PBX phone systems are highly flexible and can adapt to different customer service protocols. Management can program the phone system according to the business' specific needs and SOPs.
Here are the types of phone systems available for small to midsized business:
If you already have an existing telecom infrastructure in place, installing a hybriad PBX/PABX business phone system is an ideal option. This system lets you use your analog handset and telephone lines while having complete VoIP capabilities. The main hardware is a compact automatic, multi-line switching system where you can connect your legacy PBX system, analog desk phones, SIP mobile phones, and softphones. Due to lower costs, easy set-up, and systems compatibility, you can expect a seamless transition from analog to analog plus IP telephony. Having a hybrid system also ensures that your people stay connected and productive even during power interruptions. With this system, you also get the reliability of analog telephone lines and the rich call optimization options and functionalities of IP phones.
This option is provided by an off-site VoIP provider. It gives you access to a full range of features that connect your business to various locations across the globe. While the monthly fees are reasonable, the upfront costs are significant since you might need to buy handsets and your own data connection. But it's an ideal option if your business needs crisp voice and visual communication.
IP-PBX (PBX relayed over Internet Protocol)
This system combines PBX functionalities with Voice over IP (VoIP), which lets you direct incoming and outgoing calls over your data communications using a private network or the public Internet. This option is ideal if you have several offices or call center environment, or you place international calls frequently.Like hybrid systems, IP-PBX is also capable of connecting internal calls and route external calls via the public switched telephone network (PSTN), SIP trunk lines, VoIP gateways, as well as mobile and remote IP phones. The only difference is that such an intricate network would require VoIP equipment. Although you can still use some of your property hardware and phone lines, most of the systems will need VoIP capabilities. The upfront cost for this system is a bit more expensive than a hybrid system, but the cheap or free calls make up for it. An IP-PBX system is also scalable, which means it can be expanded as your small business grows.
Is the Xorcom Small Business System the right Solution for my business
Do you need a phone system easy to use and deploy?
Do the features you need meet your business's needs?
Do you need to customize and add extensions to it to support your future needs?
Will you need a direct data connection or is the bandwidth in your area good enough?
Do you need to buy telephones or install new wiring?
Do you need a reliable provider? Do you need 24/7 technical support?
Are installation and upkeep costs reasonable?
Know more about how each office phone system works by giving us a call. We'll be more than happy to help you make a wise choice
Switch to Xorcom products through Kital
Xorcom is one of the brands we proudly carry. We at
Kital
deliver Xorcom IP-PBX phone systems suitable for small to medium businesses in the country.
Phone Systems Tailored to Your Budget and Needs
Kital brings global communications solutions to small and medium-sized businesses in the Philippines. Our small business PBX systems are designed to bring your people together and keep your organization running, minus the high telephone bills. Whether you need a system for 10 or 100 users, we'll make sure you gain access to high-end features, superior quality calls and video conferencing, and savings on call and utility costs.