Jabra Reseller in the Philippines

Engineered to be the world's most powerful headsets, Jabra delivers nothing but industry-leading performance and incredible call clarity.
Give more power to your conversations whether you're at home, on the road or at work.
Kital is one of the leading Jabra resellers in the country. Discover now what cutting-edge sound solutions can bring you.
Sound that's engineered for your needs
Jabra is known worldwide for specializing in premium audio and video equipment.
For 150 years, Jabra has been engineering with a purpose shaped by inspiration, desire and ambition. They constantly look at everyday problems, and devise the best solutions to them.
They engineer, manufacture, and market wireless, true wireless, and corded headphones for consumers and enterprises, promising crisp sounds and direct connectivity.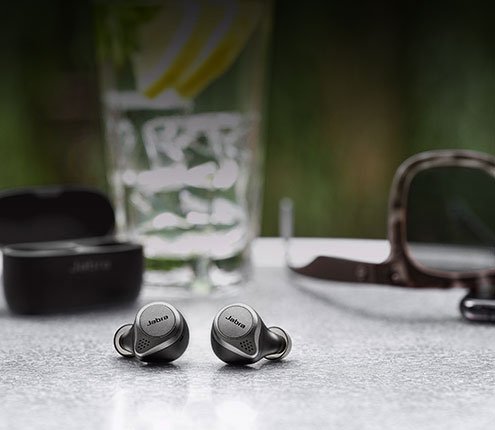 Making your life sound better
Today, Jabra has become a trusted brand for sound solutions like headphones, headsets and hearing aids.
They aim to make life sound better by discovering new technologies – ways of improving your productivity at work, ways that will give you more freedom and ways that will enable you to push yourself further.
Countless hours painstaking research and engineering go into each Jabra product. That's why they work smarter and carry more features compared to other headsets, headphones and speaker phones on the market.

Experience crystal-clear sound quality for your meeting rooms. Jabra offers stationary and portable speakerphones that can accommodate different meeting sizes to ensure your voice is heard clearly.

Ensure quality customer service with powerful and comfortable call center headsets. These long-lasting headsets filter environmental noise for less distractions and clearer call quality with clients.

Deliver lessons to your students confidently from anywhere with Jabra headsets for online teaching. These feature easy-to-wear designs, intelligent noise canceling technology, and quality microphones.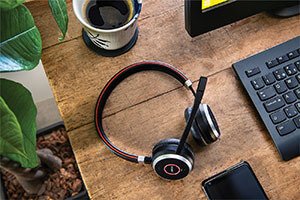 These headsets are designed for busy individuals who need to switch between calls and devices throughout the day. These headsets offer flexibility and mobility for multitaskers.

Jabra offers headsets with intelligent noise cancelation technology and all-day talk time. These wired, Bluetooth, and motion office headsets help you focus amidst a bustling open office.

Experience exceptional mobility with Jabra's mono Bluetooth headsets. These heavy-duty wireless headsets are designed for maximum productivity and convenience in and out of the office.

Transform video conferences with Jabra's Panacast featuring a 180° field of view with 4K video. With Jabra, you can move more freely during presentations.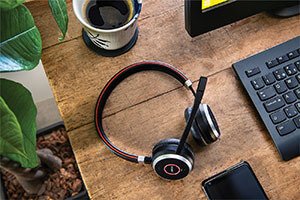 Sound solutions for all setups
Jabra offers products that aim to make your life sound better.
Their devices offer top-notch solutions whether you're at home, in the office, on the road. Whatever you need, wherever you need it, expect the brand to provide you with devices that will meet your demands.
Noise-cancelling headsets, allowing you to block unwanted sound
High-definition headsets, letting you communicate to others with crystal-clear clarity
Wireless earbuds, offering you total freedom practically anywhere in the world
Each product helps you to hear more, do more and be more.
Pioneering with the GN Group
With the help of GN Group, Jabra was able to break a few boundaries of their own. Jabra was able to come up with some of the world's firsts: ultra noise-cancelling microphone, Bluetooth headset and sports headphone integrated with a heart-rate monitor.
Today, Jabra has been in the business for over a century and a half, and remains the only company manufacturing consumer headphones, professional-grade headsets and hearing aids under one roof.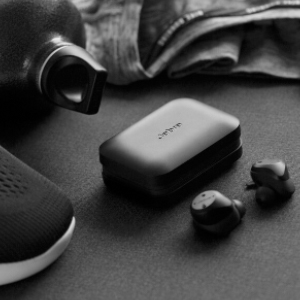 Why do I Need Jabra Products for my Workspace?
Drive Better Results with Stronger Communications
Raise the bar on productivity and performance with clearer conversations and reliable telecommunications solutions. Consult with an authorized reseller of Jabra to select the right headset for your company. Get in touch with Kital today.
Kital carries a wide selection of Jabra products that fit your needs. Whichever device you choose, you'll enjoy first-grade call quality and unmatched portability.
We are one of the leading Jabra sound solutions providers in Metro Manila and throughout the Philippines. Experience customer service and product quality like no other when you partner with us.