Yeastar VoIP Gateway for Businesses
Bridge the gap between your analog devices and your VoIP network through Yeastar VoIP Gateway. This hardware device easily converts telephony traffic into data packets that are sent through the internet.
Kital features different types of Yeastar VoIP gateways for every business. Explore your options today.
Diverse VoIP Gateway Solutions for Businesses
Yeastar presents VoIP gateway solutions to streamline internal collaboration and encourage constant communication with your team, partners, customers, and clients. These VoIP phone systems are hardware devices that effortlessly connect your analog, cellular, and IP networks.
The gateway converts voice signals for their destination network based on where the voice signal comes from. These voice signals include the following: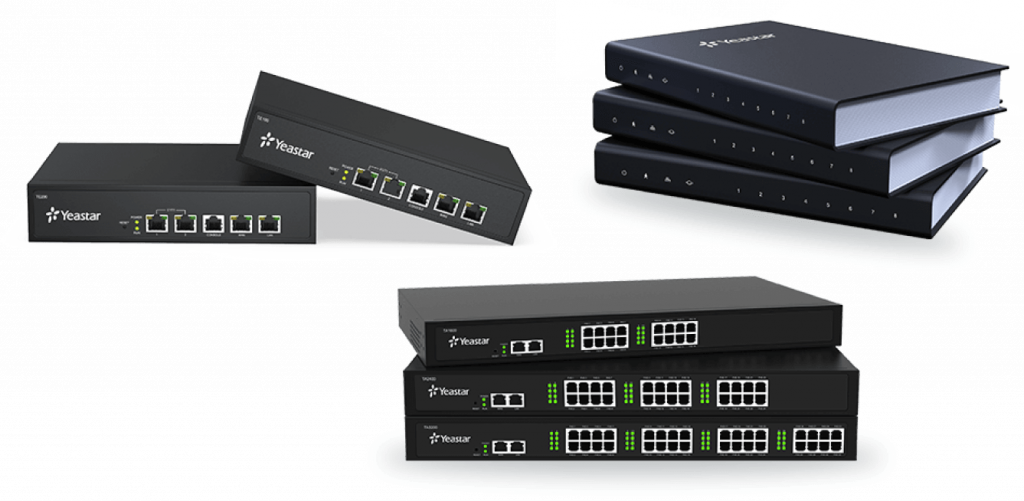 Public Switched Telephone Network
If the voice signal comes from the PSTN, Yeastar's VoIP gateway converts the analog signal into data packets then sends these packets to the designated IP-based phone system.
Digital Landlines
If the voice signal comes from a digital landline, Yeastar's VoIP gateway converts the digital signal into data packets and establishes stable communication between the two networks.
Cellular Networks
In the case of cellular networks, GSM gateways convert the cellular connection into SIP then use it as a trunk to the designated IP PBX system. This goes the other way around, too.
How Businesses Benefit from Yeastar VoIP Gateways
Yeastar features a wide range of VoIP gateway features including call transfer, call detail records, call duration limitation, call routing rules, speed dial, do-not-disturb mode, firewall, attack alerts, IP blocklists, hotlines, SIP trunk support, web-based management, remote management, and backup and restore.
These aren't the only things you get out of Yeastar's VoIP gateway solutions, though. Your business benefits from these solutions by:
Differentiating the Yeastar VoIP Gateway Models
Yeastar features a wide range of VoIP Gateway hardware devices for varying business needs. Kital helps you determine the most suitable device for your business based on your daily communication patterns.
Take a look at the available options: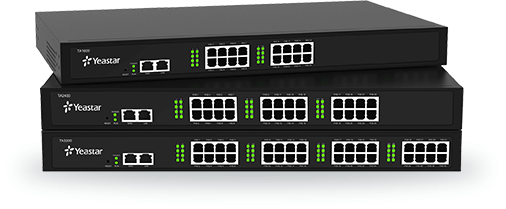 The TA series of hardware devices effortlessly connects your legacy phones, fax machines, and other existing phone systems with IP telephony networks and IP-based phone systems.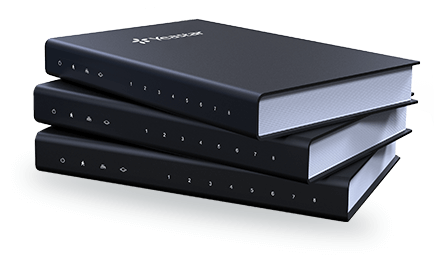 The TA series of hardware devices is specifically designed to connect analog telephone lines and PABX extension interface to IP networks. It's a cost-effective solution for office-to-office connectivity.


TE Series E1/T1/PR1 VoIP Gateway
This product aims to bridge the gap between ISDN telephony connections. It provides a dial tone to most VoIP phone systems, enabling around-the-clock voice communication and collaboration.
Yeastar also features other types of VoIP gateway devices including the TG Series of VoIP GSM Gateway and the TB Series of VoIP BRI Gateway. The brand also features an analog telephone adapter for small businesses. Talk to a Kital representative about your options today.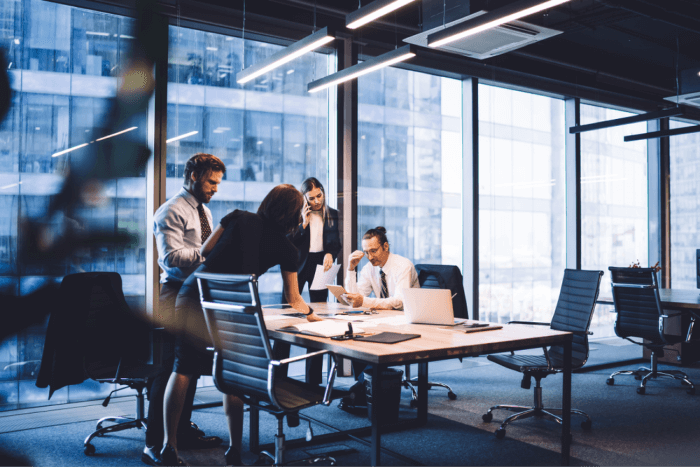 Industries Supported by Yeastar VoIP Gateway
Yeastar VoIP Gateway supports all businesses that use traditional telephony systems and want to transition into IP-based phone systems. The VoIP gateway devices contribute to smoother and more stable communication lines for the following industries:
Corporate (e.g. business consultants, multi-site businesses)
Education (e.g. academic institutions, research centers)
Finance (e.g. banking institutions, retail establishments)
Healthcare (e.g. hospitals, medical clinics)
Hospitality (e.g. hotels, resorts)
Telcos and phone operators
Government offices
Legal offices
Talk to a Kital representative to learn more about how Yeastar VoIP Gateway can help your business.
Get Yeastar VoIP Gateway from Kital
Kital is an authorized and trusted reseller of Yeastar solutions in the Philippines. We present a wide range of effective communications solutions including Yeastar VoIP gateway devices. Our technical team helps you determine the most suitable unit for your business. We also walk you through any related concerns.
Inquire about Yeastar technologies today and discover how they contribute to business communications.
Communicate Better through Yeastar VoIP Gateway
Transform the way your team communicates through Yeastar VoIP Gateway. Explore a wide range of hardware devices that facilitate strong and uninterrupted communications between your legacy devices and IP phone system.