Jabra Headsets for Online Teaching
Don't you love it when you get to make and receive calls hands-free?
Jabra's Bluetooth Mono headsets give you a great extension of your phone. Whether you're at the office or on the go, you can call while performing other tasks with ease.

Enjoy wireless freedom with Bluetooth
Thanks to their wireless design, you'll enjoy fuss-free usability with Jabra's Bluetooth Mono headsets.
These devices are built to last and designed for an all-day wear, making them ideal to use wherever and whenever you want.
Also, with features like excellent sound quality and noise cancellation, these headsets make communicating a much pleasant experience than it ever was.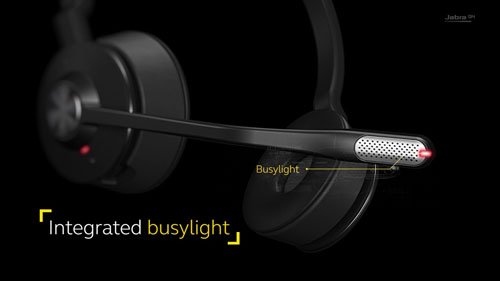 Find the best Bluetooth Mono headset for your needs
Jabra's Mono wireless headsets come in a range of styles. From behind-the-ear models that allow maximum comfort, to sleeker models that you'll hardly notice.
Choose the headset that best reflects your needs and style.

Thanks to Talk 5's easy-to-use features, conversing has never been simpler. You can choose to wear the device with or without an earhook to suit your comfortability.
Enjoy clearer and long-lasting calls with a high-quality microphone and speaker specially designed to block out unwanted noise.
Maximize your busy schedule with up to 11 hours of battery life in a single charge.

Enjoy crystal-clear calls using Jabra's HD Voice, a powerful noise cancellation technology.
Talk 30 is fitted with an omni-directional HD Voice mic. It has an ergonomic design, it sits on your ear using an Ear Gel and an ear hook for lasting comfort all day long.
Fitted for up to 5 hours of calls and up to seven days of standby time, you have the power to make multiple calls the entire day with just a single charge.

Talk 35 is HD Voice-enabled so you and the person you're conversing with experience richer audio for a more exceptional call quality.
This device is always ready for heavy-duty use. It allows up to 6 hours of calls and up to nine days of standby time on a single charge.

Like Talk 35, this device is equipped with the HD Voice technology that allows exceptional call quality for you and the person you're talking to.
Talk 45 also comes with a more powerful noise cancellation feature for interruption-free calls even in loud places.
Built for up to 6 hours of calls and up to eight days of standby time, enjoy extended call time throughout the day with a single charge.
Get your hands on a powerful Bluetooth Mono headset
Perfect for the busy worker, Jabra's Bluetooth Mono headset allows you to take calls hands-free so you can do other tasks.
It's our mission to improve the way you work with our products. We at Kital are authorized distributors of Jabra products in Metro Manila and the Philippines.
Now's the time to elevate your comms game. Discover what cutting-edge Bluetooth Mono headphones can do.