Distributor of Dahua CCTV Thermal Monitoring Scanners
in the Philippines
Dahua Philippines: Hybrid CCTV and Thermal Monitoring Scanners
Experience Dahua's specialized hybrid technology. You ensure your property and personnel's safety through contactless, high-accuracy temperature monitoring.
Learn more about the Dahua CCTV specifications today.
High-Accuracy Hybrid Contactless Monitoring
Kital is helping businesses keep their employees safe by being an official Dahua distributor in the Philippines.
Dahua's specialized CCTV thermal scanner combines thermal and light sensors to create a highly-accurate, visually-indicative map of what it scans. Thermal sensors detect a person's body temperature while the camera's light sensors create a visual representation.
A blackbody device in the package provides the cameras and the software with a reference temperature to reinforce accurate temperature detection. Through this, the area's A/C or sudden gusts of wind won't throw off the devices' calibration on a constant temperature.
The Dahua CCTV system can do all of these without contact and in real time, eliminating the need for personnel to individually scan and monitor all individuals for their body temperature.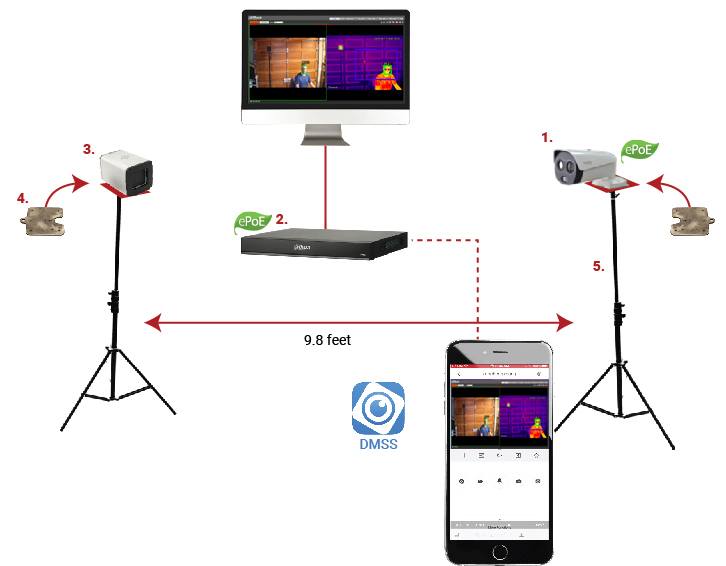 Learn About the Dahua CCTV System
These specifications and features make Dahua's CCTV thermal scanners an ideal solution for temperature screening and enhanced security in various settings such as airports, hospitals, schools, offices, and public transportation hubs.
Thermal sensor resolution: 160×120 pixels or 384×288 pixels
Temperature measurement range: 30°C to 45°C
Temperature measurement accuracy: ±0.3°C with blackbody calibration
Measurement distance: up to 3 meters
Detection speed: less than 1 second
Alarm output: built-in speaker and light, relay output, email notification, mobile app notification
Camera resolution: up to 4K Ultra HD
Lens options: fixed or varifocal lens
Video compression: H.265+, H.265, H.264+, H.264
Storage options: on-board SD card slot, network attached storage (NAS), cloud storage
Video analytics: people counting, face detection, perimeter protection, intrusion detection
Power supply: 12V DC or PoE (Power over Ethernet)
Operating temperature range: -30°C to +60°C
Environmental protection: IP67-rated weatherproof enclosure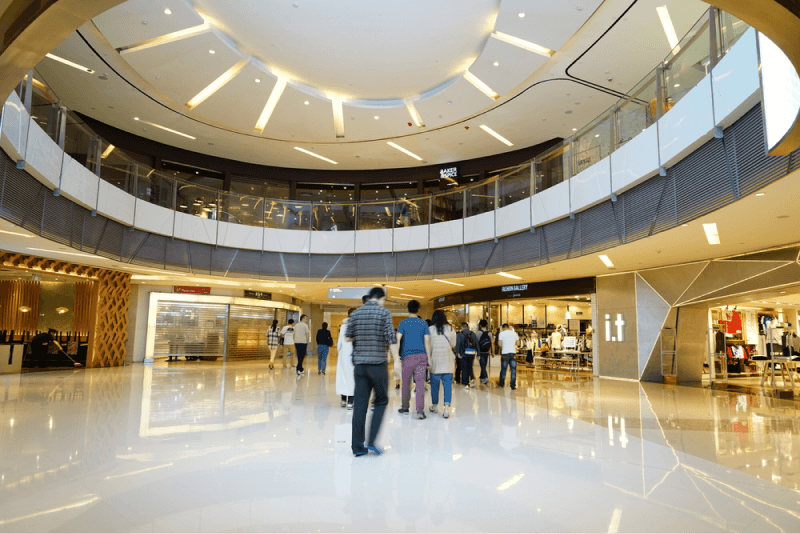 Maintain safety protocols in commercial areas
Dahua technology thermal cameras can be deployed at entrances of high-traffic commercial areas such as malls, markets, and shopping centers. They easily scan and monitor the temperatures of multiple individuals within range, ensuring that safety and health protocols within these crowded areas are met.
Cameras set up at entrances immediately scan visitors while security personnel monitor can be at hand to observe. Persons with raised temperature can get stopped right at the doors, preventing them from coming into the premises.
Enhance security in transport hubs
Transport hubs are hotspots for crowds moving from different areas in the Philippines. To curb the spread of disease and enhance security, a Dahua CCTV thermal security camera system can detect anomalies in individuals' temperatures and belongings.
Less risk is involved as personnel can monitor the crowds from a central security area, gathering data and information, maintaining a birds-eye view of the crowds. The system can alert security immediately in case of anomalies, prompting them to respond as quickly as possible.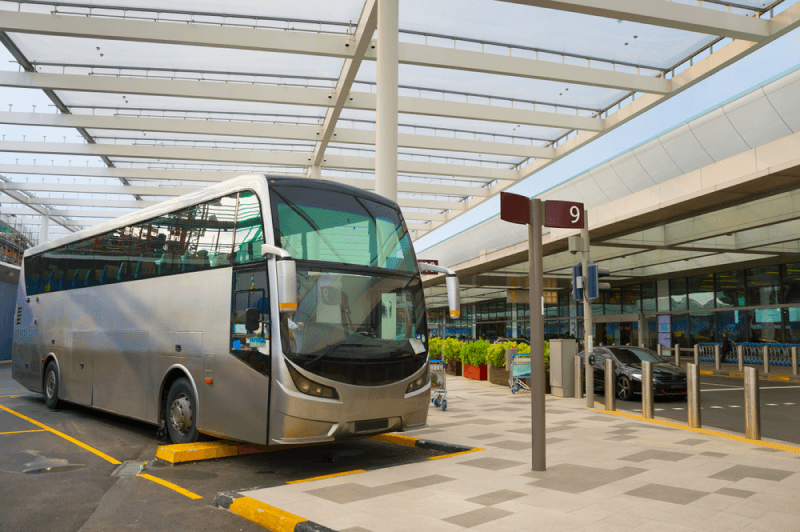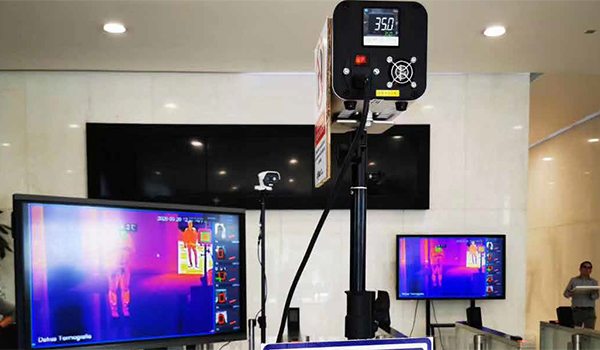 Improve employee safety and security in office towers and plazas
Office towers house many companies and their employees, and are also central hubs for a great deal of private data. By using a hybrid CCTV and monitoring system, personnel can observe people coming in and out of the building, scanning them for temperature data and other critical information.
The scans and feeds also get recorded, so building owners and businesses can look back at the feeds to observe the comings and goings of the building.
Upgrade your security to a reliable, high-performance
thermal scanning system
Dahua thermal camera systems come in a variety of models and camera types suitable for businesses in various industries. These systems are ideal for companies that require visual and thermal monitoring for individuals and crowds. Unifying visual monitoring with health and safety monitoring creates dual-purpose protection.
Kital Philippines offers specialized technology solutions such as the Dahua CCTV system to local businesses, which previously was only available overseas. With tailor-made options and exceptional customer care, we ensure quality products and successful implementation.
Give your business the edge in safety and security
Ready to take your business' security to the next level? Get in touch with us for a consultation and we'll help you discover the right Dahua thermal system for your company. No matter the company size or the budget, we'll find the perfect solution that benefits you the most.
Reach us here.