Dahua Product Supplier in the Philippines
Dahua specializes in innovating video-centric AIoT security solutions. The company is dedicated to helping cities and enterprises start their digital-intelligent transformation. They're helping build a safe, smart, and efficient society one device at a time.

Dahua Technology is at the forefront of video-centric smart IoT solutions, powering various companies across the world. Its end-to-end solutions fuel the operations of government agencies, banks and finance companies, logistical warehouses, retail spaces, transportation sectors, critical infrastructure, and more. It has representative offices in North America, Europe, Africa, and the Asia Pacific to enable smarter living in different regions.
In the Philippines, Kital is the trusted Dahua authorized supplier for businesses of all sizes.
Dahua Thermal Temperature Station
The Dahua Thermal Temperature Station is an economical and safe solution to monitor human skin temperature in various environments, including office buildings, retail spaces, and clinics. It's easily deployed and integrated into your systems. This Dahua product is ideal for businesses in the Philippines that implement stringent health and safety protocols.
Effective Temperature Monitoring
The Thermal Temperature Station features a 7-inch LCD with a 1024 x 600 resolution. It has an Infrared Temperature Sensor and Dual 2 MP CMOS Sensors that can get accurate thermal measurements 0.30m to 1.83m (1.0ft to 6.0ft) from the station. It has a visual angle of 50° to capture the crowd entering and leaving your premises.
It detects human skin temperatures ranging from 30°C to 50°C (86°F to 122°F), accurate to ±0.5°C (0.9°F). It also enables Face Mask Detection for more precise temperature monitoring in the new normal. Recognition speed is 0.2s for speedy temperature checks.
Easy Installation
At 4.85lb, the Thermal Temperature Station is a lightweight device that will prove indispensable to your workers and clients' safety. The device is compact, with dimensions of 12.30 in. x 5.08 in. x 1.44 in., enabling easy installation in high-foot traffic areas.
Installation options include wall-mount or floor or desktop stand. It also has non-condensing properties ideal for an indoor environment.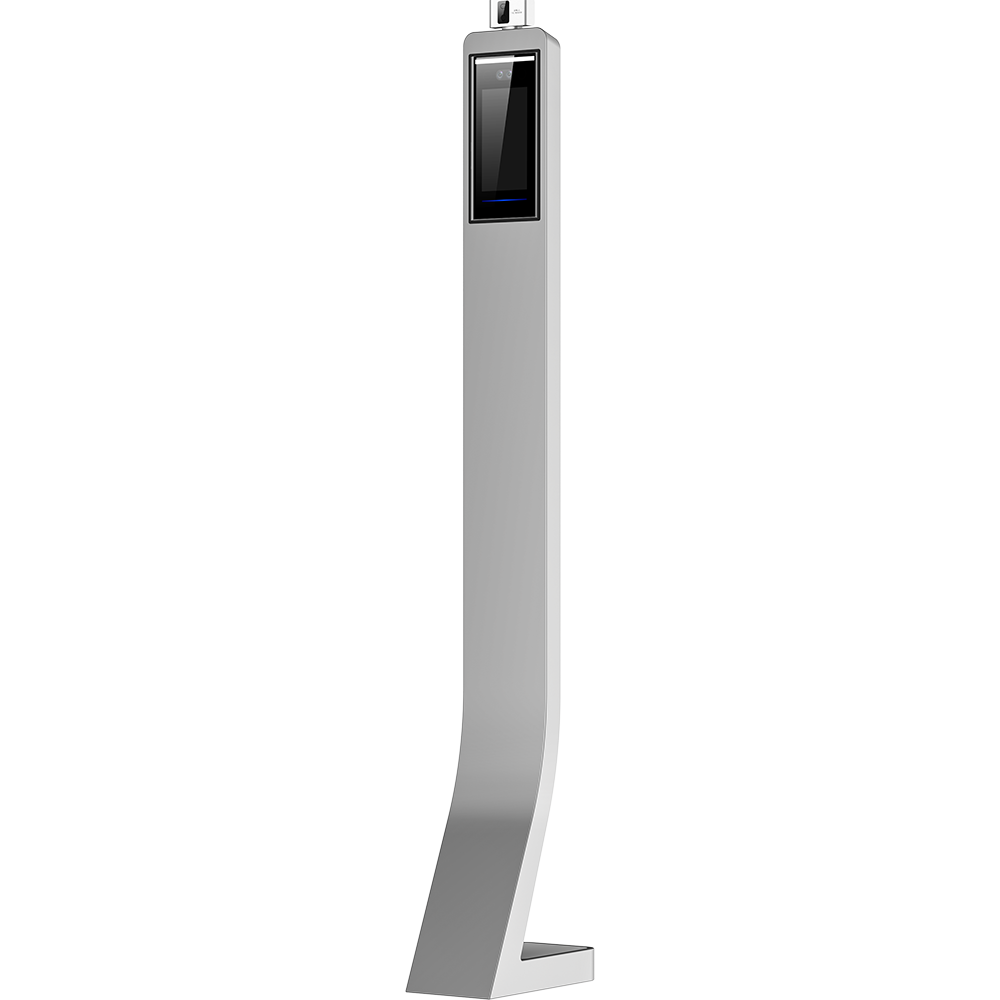 Why do I Need Dahua CCTV and Thermal Scanners for my Business?
Procure Dahua Solutions from Kital
In line with our commitment to product satisfaction, Kital makes Dahua solutions available to businesses in the Philippines. Through its agile and flexible products, Kital empowers businesses to adjust to new demands in the rapidly shifting business climate.
Trusted Supplier
As an authorized Dahua dealer, Kital boasts of expertise on different Dahua solutions. We will walk you through the benefits of each product, how they will impact your business, and which solution best meets your needs.
Robust Technical Support
With over 30 years of experience in the Philippine market, Kital has a seasoned technical team who will help you expand your digital capabilities. We provide robust technical support to clients who want to secure their premises with a Thermal Temperature Station.
Seamless Transactions
Kital helps you transition to new technologies with ease. Apart from technical support, we will address your unique concerns and help you make the most of Dahua products. If you're facing a digital challenge, consult our representatives, and we will find a solution for you.

Invest in Systems that Future-Proof Your Business
Discover how Dahua solutions help you get more done and create a safer environment for your clients and employees. We work with small-to-medium businesses, as well as large enterprises in the country. Get in touch with our representatives today.
Protect Your Business from All Fronts with Dahua's CCTV Thermal Scanners
Invest in peace of mind when you invest in a security system that offers comprehensive security and more. Arm your business with Dahua's AIoT-powered thermal scanners and CCTV.
Kital is a Dahua authorized dealer. We can help you find the security solution for your needs.