Xorcom: Versatile IP-PBX Phone System for
Any Business Size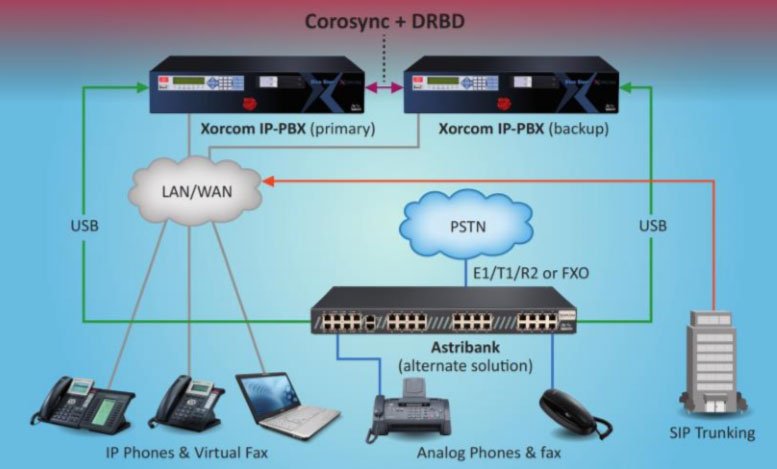 Xorcom IP Phone Systems for Businesses
Dependability and performance are critical for switchboard stations in commercial, private, and government offices. Institutions that receive high volumes of calls daily need a complete IP-PBX phone system that makes one-man call management possible. A high-availability IP-PBX phone system is perfect for businesses of all sizes, from small and medium businesses (SMBs) to bigger enterprises. Without this technology, the exchange of communication could be chaotic and devastate the operations of a private or business enterprise.
To prevent the costly effects of miscommunication, Kital supplies Xorcom IP-PBX phone systems to clients in Metro Manila and around the Philippines. The brand carries a range of phone products that streamline switchboard protocols and help employees become more efficient and effective behind the reception desk
Standard Features of Xorcom Products
From PBX hardware to office desk telephone units with Complete-Concierge PMS interface, Xorcom IP Phone systems can provide for your inbound, outbound, and inter-office communication needs.
Enjoy the best of old-school phone systems and modern communications tech with the Xorcom IP-PBX system. CompletePBX, the heart of Xorcom's hardware and software tech, integrates traditional telephony ports through Asteribank, a USB-gateway that supports analog trunks and extensions like FXO, FXS, E1/T1, PRI, BRI, T1CAS and E1R2. At the same time, it supports modern VoIP (Voice over Internet Protocol) that allows users to transmit voice and multimedia data over an IP.
Get more out of your PABX/PBX system when you choose Xorcom IP phone systems. They go beyond basic switchboard functions and offer call center features, including agent log-in and -out; call monitoring and recording; call cloud recording; caller name lookup; click-to-call, chat, private messaging, and conferencing; call queuing, and hot-desking.
Manage inter-department calls and establish tech infrastructure that makes long-distance conference call meetings possible. The Xorcom system allows three-way conference calling and has whitelisting, callback, call forwarding, parking, pickup, and transfer capabilities. It has programmable softkeys — helpful for emergency calls and getting uninterrupted calls through to bosses and subordinates.
Conduct business communications seamlessly with Xorcom's unified communication features. It offers audio conferencing, call recording, voicemail, and personal call logs. Users may input a corporate phone book or activate cell phone integration. Corporate offices will also find the fax-to-email and fax-from-web functions convenient and helpful.
Safeguard critical business information with our PBX systems. Xorcom enables users to block unauthorized access to confidential lines and tapping with SIP TLS and sRTP encryption and built-in firewalls; prevent amateur set-up errors with GUI warnings; input blacklisted numbers, and reinforce privacy by setting-up PINs and authorization codes for outbound calls.
Mobilize administrative communications by sending announcements and email notifications through your secure IP and Xorcom's complete PABX system. Members of your administration can activate backup and data recovery as well as manage PABX access among connected offices or employees.
Invest in an IP-PBX system that suits your organization's size and fulfills your present needs, as well as allows you to extend your IP network at minimum cost in the future.
With Kital as your supplier and contractor for IP-PBX phone systems in the Philippines, you can equip your offices with Xorcom IP-PBX products. Get cost-effective solutions for your office; whether you need a compact yet flexible system or a robust IP-PBX network that enables call management and data transmissions across thousands of users, Xorcom has a suitable product for your organization or business.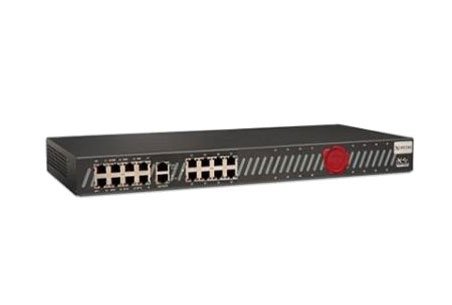 Safeguard critical business information with our PBX systems. Xorcom enables users to block unauthorized access to confidential lines and tapping with SIP TLS and sRTP encryption and built-in firewalls; prevent amateur set-up errors with GUI warnings; input blacklisted numbers, and reinforce privacy by setting-up PINs and authorization codes for outbound calls.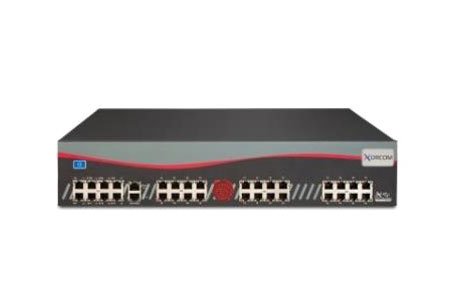 CXR2000 (200 Users) and CXR3000 (1,000 Users)
Once your organization has outgrown the starter CXR1000 unit, upgrade to CXR2000 and increase your user bandwidth to 200. You can also opt for the CXR3000 to bring up your bandwidth to 1,000 users. It's a practical choice for corporations experiencing rapid growth.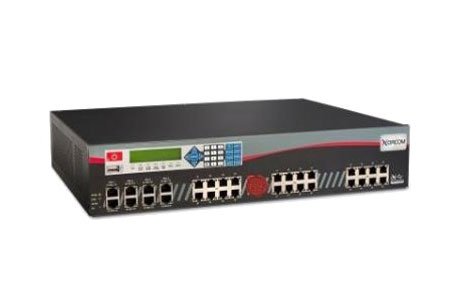 CXE2000 (200 Users) and CXE3000 (1000 Users)
Like the CXR range of ethernet-port PBX devices, the CXE2000 and CXE3000 are ideal for medium-sized companies and corporate offices, respectively. This product line has easy-access front panel ports, double HDD, and CPU fans to prevent overheating.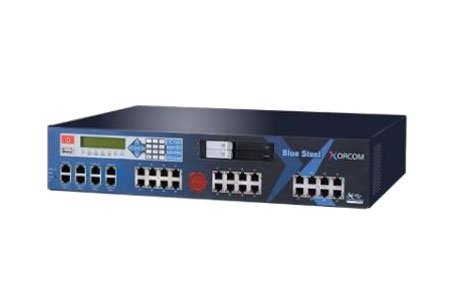 Blue Steel CXT3000 (1,000 Users) and Blue Steel CXT4000 (5,000 Users)
Ideal for corporate use, the Xorcom's Blue Steel products can facilitate calls and data transmissions among thousands of users. Besides having a substantial user capacity and the standard features of Xorcom PBX systems, it also has front-panel access with redundant hard disk drives, built-in CPU fan, and its own power supply.
Xorcom's unified Communications over Internet Protocol (CoIP) is designed to support the internal and external communications of small, medium, and large businesses. Considering its extensive features and value-added functions, it is the ideal IP-PBX system for a wide range of industries. Kital, with our commitment to delivering quality products and services to the Philippine market, is proud to supply Xorcom products and software to our clients — especially those from the hospitality and business process outsourcing (BPO) industries.

Xorcom hotel phone systems are compatible with the majority of property management systems (PMS) and are therefore easy to integrate.
User-friendly – Empower your concierge and receptions staff with a phone system whose user interface allows staff to learn and master its diverse functions quickly. With Xorcom IP phone systems, hotels can be more efficient and reliable with everyday call management tasks, like call queuing, rerouting, and other concierge functionalities.
Cost-effective – Maximize your investment on existing analog IP-PBX infrastructure with Xorcom's VoIP and analog extensions. This compatibility allows you to upgrade your phone systems in increments and at a pace that aligns with your company's financial health.
Flexible and versatile – Xorcom PBX hotel phone systems are highly flexible and can adapt to different customer service protocols. Hotel management can program the PMS integration according to its specific needs and SOPs.

From standard features to value-added functions, Xorcom's CompletePBX models provides call and data management support in call centers.
Browser-based switchboard – Monitor agents' real-time call activity and access individual and collective data on answered calls, ended calls, queues, calls that resulted in an opt-in, and more.
Automatic failover – Avoid downtime with TwinStar™, a value-added feature in Xorcom products that automatically detects PBX failure. It also switches all telephony functions (traditional and IP-based) to a back-up server, ensuring call center activity continues should the main PBX channel bank fail.
Call recording – Preserve call records and other relevant data with CompletePBX
Switch to Xorcom Products through Kital
Secure Xorcom's robust and reliable IP-PBX phone systems for your company through Kital. As a trusted vendor, we deliver cost-effective and high-tech connectivity solutions suitable for small and large businesses in Metro Manila and the rest of the Philippines. Xorcom is one of the brands we proudly carry. With its range of IP phones, Linux- and Asterisk-based channel banks, and software, Xorcom can provide for telephony needs of hotels, call centers, and other business types.
Xorcom IP-PBX  provides open-standard phone systems to international enterprises, governments, and non-profit organizations in over 100 countries worldwide. With its own VOIP protocol (Asterisk), Xorcom IP-PBX prides itself with the following features:
Access to mySQL
API Integrations
Linux OS
Call Center Grade
SSD Hard Drive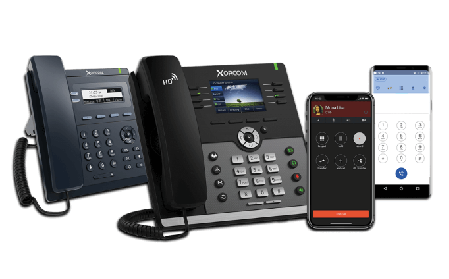 Communications and Collaboration Systems that Power Your Business
Discover robust VoIP, hybrid PBX/PABX, unified communications, and structured cabling solutions that empower your business. Let Kital help you get more done. Get in touch with us today.