Xorcom UC Series of IP Phones
This series of IP phone models for VoIP PBX phone systems is designed specifically for enterprise desktop computers. It features high-definition sound quality and a variety of traditional and VoIP features.
Let Kital help you find a suitable IP phone for your business.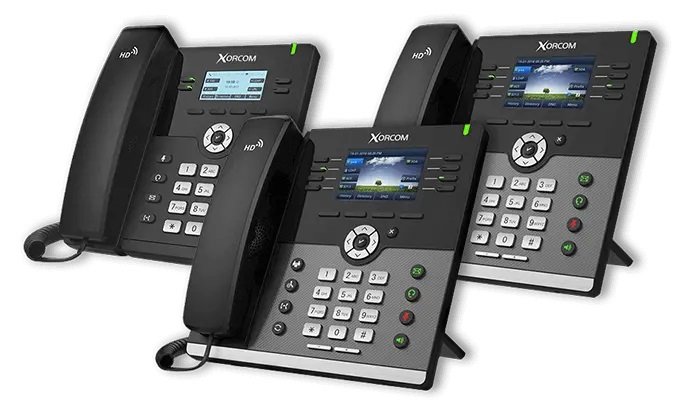 End-to-End Communications Solutions for Your Business
Nothing says end-to-end communications like the Xorcom UC Series of IP phones for VoIP PBX phone systems. This award-winning product line features technologically advanced IP phones that seamlessly integrate with all Xorcom IP-PBX systems and Astribank models.
These IP phone models make sure that your business is getting the most out of your existing telephony system. It streamlines in-house communications so your employees can collaborate better. As a result, your team achieves maximum productivity.
The UC series can be tailored to your unique business needs. Talk to a Kital representative today so we can help you maximize your communications solutions.
How Your Business Benefits from the UC Series
Enhance corporate communications with the Xorcom UC series of IP phones. It's designed for clear, undisrupted end-to-end communications for large businesses and enterprises.
 Consider how you can benefit from these features of the UC series:
Differentiating the UC Series IP Phone Models
Xorcom provides a wide range of business telephony solutions. Its UC series of IP phones complements these solutions so you can optimize internal communications and workplace productivity.
Find the right IP phone for your business:
The Xorcom UC926 Gigabit Color IP Phone is an innovative IP phone that accommodates up to 16 SIP accounts. Its eight feature keys make the following commands more convenient: conference, transfer, hold, headset, mute, speaker, voice mail, and redial.
This product is ideal for use by administrative assistants, major decision makers, and employees who work with bandwidth-intensive applications on work PCs.
The Xorcom UC924 Gigabit Color IP Phone features five-way conference calls, high-resolution TFT-LCD, and high-definition voice support. It can accommodate up to 12 SIP accounts. It features a one-touch speed dial, emergency call, and group listening.
This wall-mountable IP phone is designed for use by the same people who use the UC926 model. But it can accommodate more users at the same time.
The Xorcom UC921G IP Phone is an HD SIP desktop phone that can accommodate up to 4 SIP accounts at any given time. It has all the standard features of Xorcom IP phones. It also enables 5-way conferencing and group listening for enhanced communications.
This IP phone model is ideal for small and medium businesses that need feature-rich IP phone system at a reasonable price.
The Xorcom UC902S IP Phone is a two-line HD SIP desktop phone with six feature keys: message, redial, transfer, mute, headset, and speaker. Its high-definition audio quality matches the telephony features of IP phone models for enterprises.
This model can accommodate two SIP accounts at a time, making it the ideal choice for small and medium businesses that are looking for affordability.
The UC46 IP Phone Expansion Module is compatible with all Xorcom Color IP Phones including the UC926 and the UC924. It expands the functionality of VoIP phone systems, allowing you to communicate with your team to a greater extent.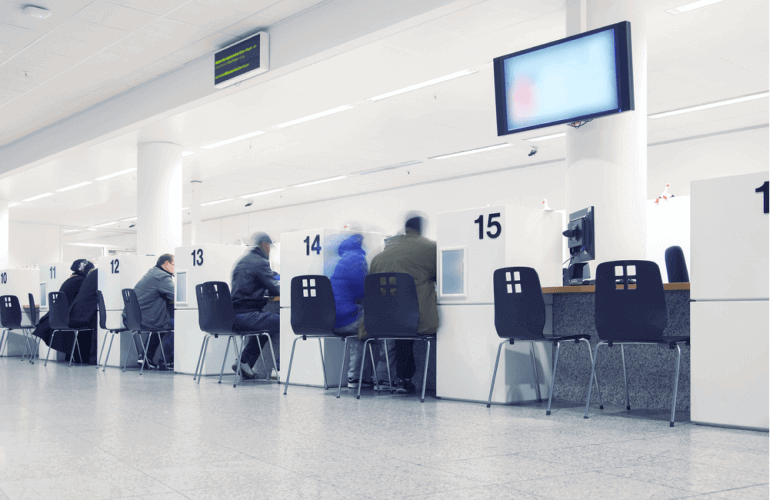 Industries Supported by the UC Series
The Xorcom UC series of IP phones is suitable for businesses in a wide range of industries. These plug-and-play IP phones are used by call centers and by SMBs and enterprises in the following industries:
Corporate
Education
Healthcare
Government
Non-Profit Organizations
Finance and Banking Institutions
Kital is always ready to discuss the UC series with you so you can make informed decisions about which model you should integrate into your system.
Choose Xorcom IP Phone Solutions from Kital
Xorcom complements its VoIP PBX telephony systems with high-definition IP phones. These products elevate the standard features of IP phones so you never have to worry about communication concerns.
Kital makes sure that the Xorcom UC series is widely accessible to businesses and enterprises in the Philippines. Our team aims to empower your business by improving your communication lines so don't hesitate to contact a representative today.
Communicate Clearly through IP Phones
Xorcom's IP phones enable high-definition audio communication within your network. Get in touch with a Kital representative to determine the most suitable product for your business.