Jabra Headsets for Call Centers
Taking calls in a noisy environment can be difficult for your agents. Outfitting your staff with advanced headsets can lead to a high level of productivity and efficiency.
Jabra's call center headsets are engineered to be the most powerful headsets for call centers. They promise incredible call clarity and long-lasting reliability.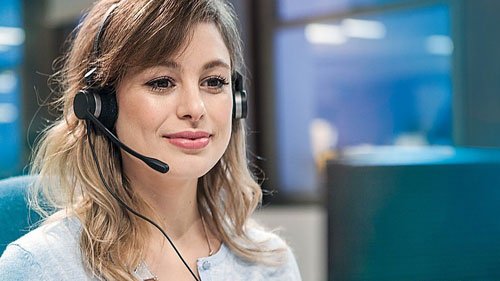 Improve customer satisfaction with
powerful headsets
We know how important customer satisfaction is to your business, and seamless communication with them is key to achieving this.
Jabra's headsets for call center agents are tailor-made for people who talk to customers all day long.
These units enable your team to deliver higher levels of customer satisfaction by offering crystal-clear call quality, all-day talk time and office mobility.
When you partner with us in Kital, we'll arm you with the tools that will vastly improve your business's communications systems and drive up customer satisfaction.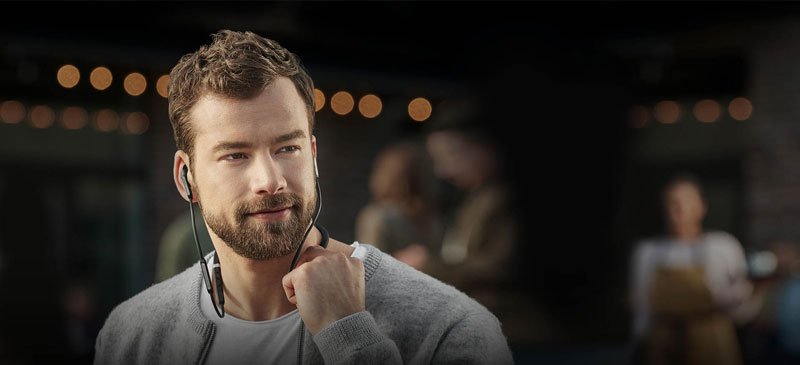 How can call centers benefit from Jabra headsets?
Are your agents struggling from unclear or distorted calls? Maybe it's time to migrate your business to the latest headset technology.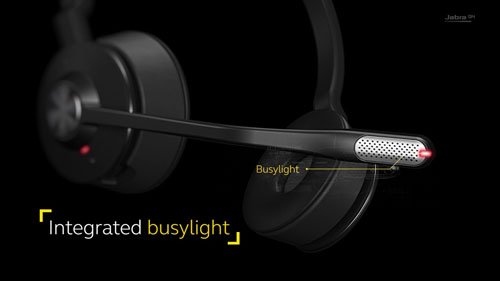 Headsets are critical to the successful operation of your call center, so your headsets must be strong and can stand constant use. Headsets that can be easily broken or damaged can reduce call center productivity, increase frustration among your agents and can be costly to replace.
Many Jabra models have padded ear cups and headbands that make them capable of lasting long. Likewise, many of the brand's wireless models have up to 15 hours of battery life.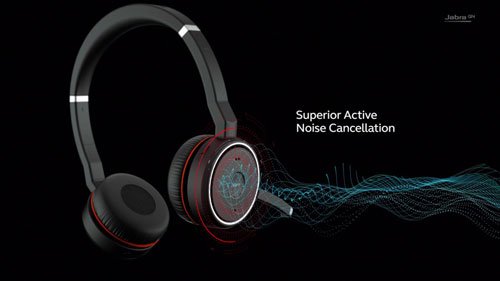 Your agents are likely to wear their headsets for the most part of their day, so comfortability is just as important.
They need to feel fresh and relaxed when taking calls and a heavy and clumsy headset is the last thing they need.
Many Jabra models can be worn in different ways: headband, earhook, and neckband. This gives them freedom to wear the device in the most comfortable way.
 Jabra units also come in ergonomic designs to ensure they stay comfortable throughout their shifts.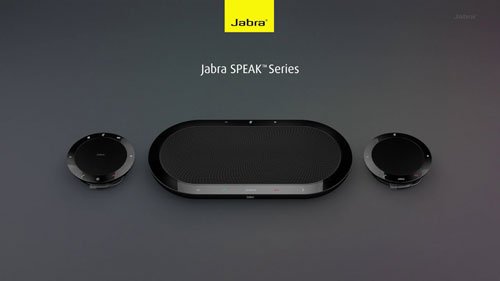 Effective noise cancellation
Many call centers are located in open office environments. Noise can make communicating over the phone quite difficult. Background noise can cause distraction to your agents and disturb important conversations they're having with customers.
That's why noise cancellation is very important. Jabra's headsets for contact centers come with active noise cancellation technology that blocks unwanted, high-frequency sounds. With this, you can say goodbye to distractions caused by ceiling fans, air conditioning units or office chatter.
Fuel your comms system today
You want your agents to have noise-free conversations with your customers and clients. We get that.
When you partner with us in Kital, we'll supply your call center with Jabra headsets that will meet your requirements. Whether you're after corded, Bluetooth or wireless headsets, we've got you covered.
We are authorized distributors of a wide range Jabra headsets. We are partners with a number of business process outsourcing (BPO) and call center companies in Metro Manila and throughout the Philippines.
Let us deliver new sound technologies and innovations to your business.