Your Trusted Fanvil VoIP Distributor in the Philippines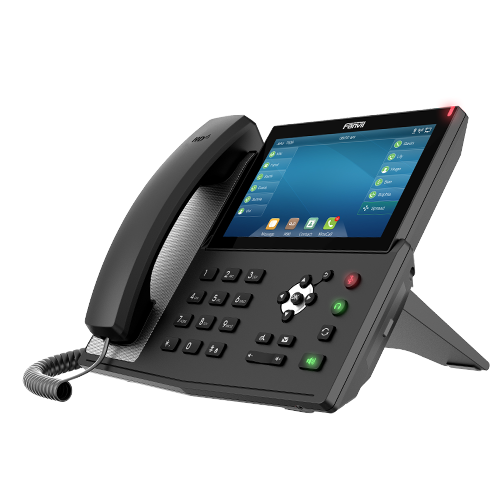 Fanvil is a global brand of VoIP communication endpoints, helping businesses facilitate better communication and build safer communities. Since 2002, Fanvil has been reducing communication costs, increasing security, and improving productivity in various industries.
Through global distributors, Fanvil supplies VoIP solutions and IP phones to businesses across the world. In the Philippines, Kital is an authorized dealer, helping Filipino enterprises expand their capabilities.
Communications Equipment by Fanvil
Fanvil presents businesses with a wide range of communications solutions tailored to their needs. Its selection includes devices for small-to-midsized businesses, as well as mission-critical enterprises.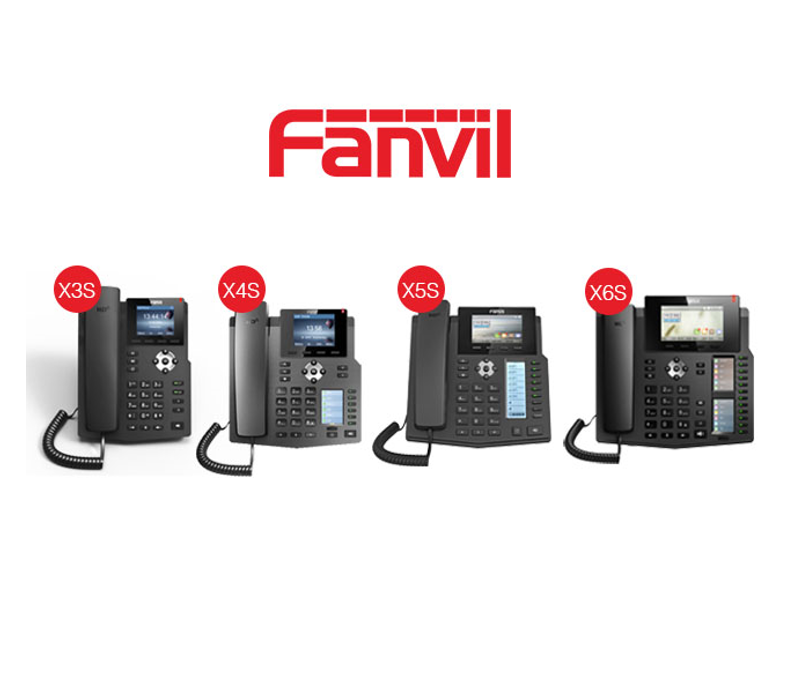 X Series Color Screen IP Phones
Kital is an authorized dealer of the Fanvil X Series Color Screen IP Phones designed to enhance communications in small to large companies. The X Series is easy to use and compatible with major platforms: 3CX, Broadsoft, Asterisk, Metaswitch, etc.
The phones feature:
Large color screens – Phones have main and side color displays, each with a high resolution.
HD audio on speakerphone and handsets – The phones have an extensive audio cavity, delivering a powerful and low-frequency effect and crystal-clear, life-like voice communication.
Dual Gigabit ports – The phones feature Gigabit Ethernet with PoE integrated.
Capabilities include:
Up to 20 SIP lines
3-way conference
Up to 127 DSS keys (up to 42 tri-colored physical keys) for speed dial, group broadcasting, etc.
Built-in Bluetooth
Wi-Fi Connectivity (via Wi-Fi dongle)
Support EHS headset
Video Codec H.264 support for receiving video calls
C Series Android-Based IP Phones
The Fanvil C Series Android-Based IP Phones are smart video IP phones that deliver ease of use and superior performance. Each device promotes business productivity through enhanced visual communication.
7-inch multi-touch color screen
1280 x 720P video call resolution
HD voice communications
140 DSS keys
Dual USB ports for call recording and Bluetooth headset
Dual-port Gigabit Ethernet with PoE enabled
Standard HDMI port
Capabilities include:
Android 4.2 operating system
Up to 6 SIP lines
3-way conference
CPU Freescale core quad 1 GHz
Compatible with 3CX, Metaswitch, Asterisk, Broadsoft, etc.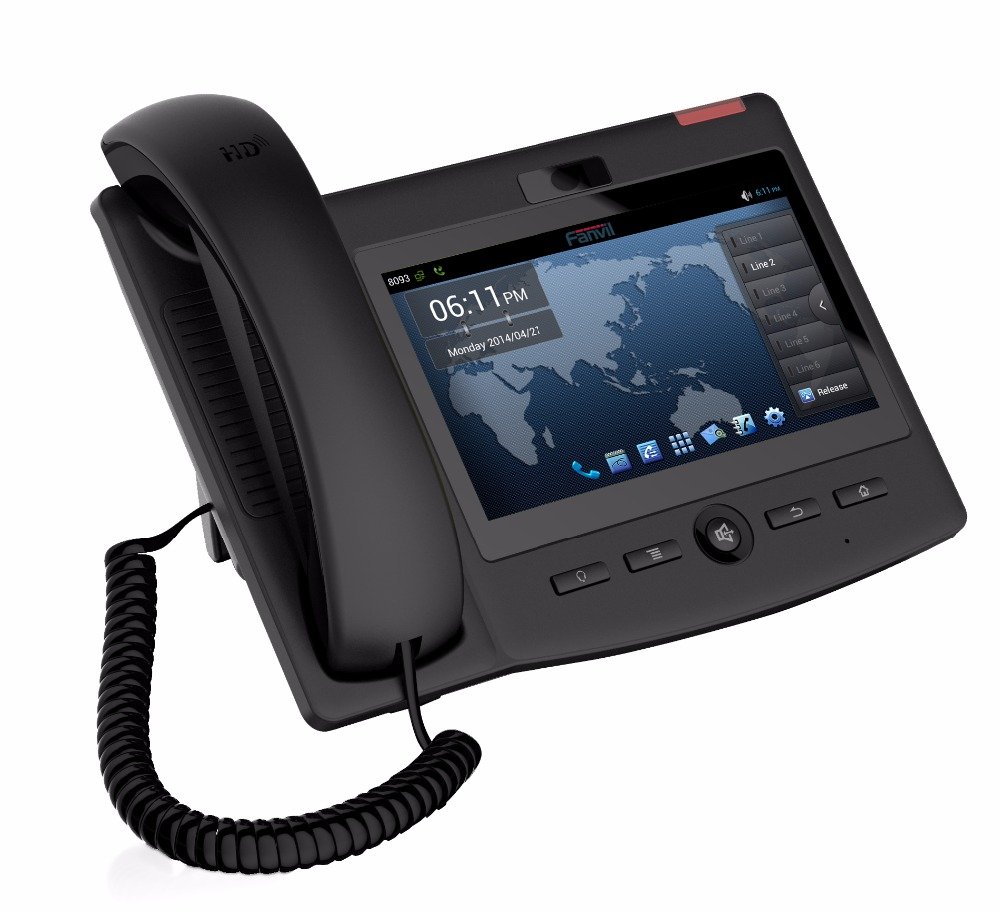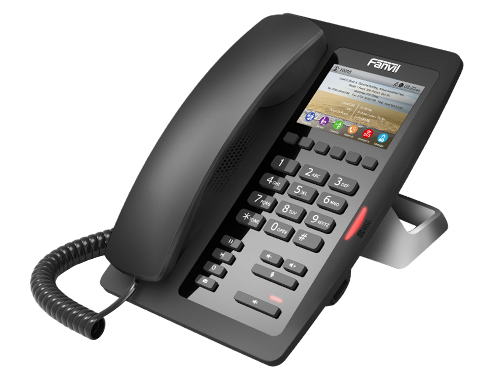 The Fanvil H Series Hotel IP Phones are engineered exclusively for hotels. They deliver premium and cost-effective communication services. Models are compatible with 3CX, Avaya, Asterisk, etc.
Kital supplies various models for different needs. The H2S comes with a wall-mounted device, while the H3 is a model with no screen. The Fanvil H5 Hotel IP Phone comes with a screen that can be customized to your hotel's brand image.
Key features include:
Large Color Screen – The phone features a 3.5-inch (480 x 320P) color screen, on which you can display brand information, such as the hotel logo, address, and more.
Indicator Light – An indicator light informs the user of ongoing functions.
USB Port – It has 1 USB port for phone charging.
Fashionable and Intuitive Appearance – The elegant and ergonomic design is ideal for bedside tables and reception desks.
Capabilities include:
1 SIP Line
6 Programmable Keys (can be used for speed dial functions, such as housekeeping, food orders, ticket-booking, wake-up call service, etc.)
Frequently used call functions (call hold, call transfer, redial, voice mail, hotline, etc.)
Fanvil Hotstop function, where several phones can share one number from the server, and each phone is assigned an extension number
PoE-integrated
i Series Intercoms and Access Control Terminals
The i Series Intercoms and Access Control Terminals are professional phones that meet special security demands, including hands-free talking, extra high volume levels, wall mounting, and protection against bad weather and vandalism. It delivers the HD sound quality of a Fanvil VoIP phone with the sleek design of a wall-mounted access control terminal.
The i Series is compatible with major SIP-based IP PBX/IMS platforms, such as Avaya, Asterisk, Broadsoft, 3CX, and more. Key features include:
Standard SIP protocol with 2 SIP lines
PoE-integrated
Built-in HD camera with infrared night vision
All-in-one device for access control, broadcasting, and intercom
HD voice speech quality with built-in 3W speaker and Acoustic Echo Canceller
Waterproof and dustproof
Models can be used in many environments, including:
Offices
Apartments
Schools and universities
Warehouses
Parking lots
Information desks in public areas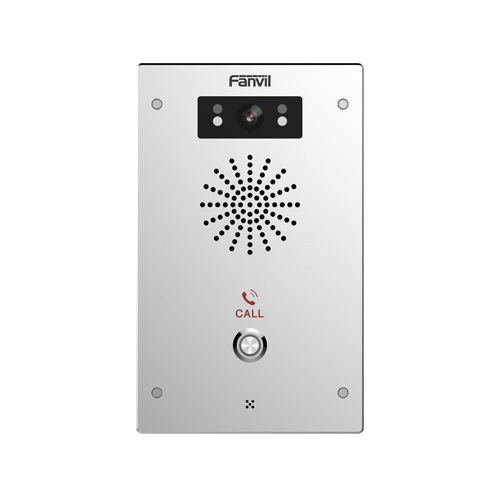 Accessories for Communications Equipment
Apart from SIP phones, Kital also supplies Fanvil accessories.
Compatible with all Fanvil IP phones
Superior noise-canceling microphone
Crystal-clear HD voice quality
Monaural and binaural models available
Soft foam ear cushions with high-end leatherette
Compatible with various brands of Bluetooth headsets
HD audio
10m range
Plug and play function
High transmission rate
Hear ring tones
Answer and end calls
Mute the microphone
Get Fanvil Solutions from Kital
Kital is a trusted distributor of Fanvil devices and accessories in the Philippines, supplying call centers, hotels, offices, and other enterprises with excellent communications solutions.
Our technical team will help you determine the right Fanvil solutions for your company. You'll also receive robust technical support for all Fanvil purchases. We have a seamless procurement process to save you time and resources.
Invest in Fanvil Solutions from Kital
Contact our team today to install high-quality Fanvil devices in your enterprise. If you have specific business requirements, Kital will find a solution for you.