Expand Your Business with Innovative Phone Equipment​
Connectivity and collaboration are crucial for small and midsized businesses (SMBs), as well as for offices operating on a small office/home office (SOHO) setup. Whether you manage five or 500 people in a single location, you need an IP-powered communications system. It will not only bring your people together, it will connect your business to the world.
As one of the trusted IP phone suppliers in the Philippines, Kital will make your transition to IP telephony smooth and cost-effective through our suite of Xorcom  IP-PBX technologies and related devices. We can deploy a turnkey system or plan a customized solution.
Xorcom provides options for all types of business. This means you'll only spend money on a system that's right for your business. With Kital, expect a seamless integration, unparalleled tech support, and a world of rich VoIP functionalities.

A voice over IP (VoIP) phone system transmits voice and multimedia content over the public Internet or a private Internet Protocol (IP) network. It works by converting voice and/or video into packets of digital data (0s and 1s) and sending them over Ethernet cables. The digital data is then converted into analog by the receiving device to deliver the voice and/or video content to the recipient.
There are several ways to place VoIP calls. You can do it via:
IP phones or softphones – cordless or wired phones designed specifically for VoIP communications. These are ideal for businesses with mobile workers and remote offices. The IP phones can be deployed and controlled from the main data center or campus branch.
Computer software – calls are placed using a specialized VoIP software. Calls aren't charged, no matter the distance. All you need is an Internet connection, sound card, microphone, and speakers.
Analog telephone adaptor (ATA) – an IP telephony device that connects a standard desk phone to a computer configured for VoIP use. This option is less inexpensive than replacing legacy phone systems


In today's internet-driven society, a VoIP phone system is the best choice for businesses. There are many benefits to switching to an advanced voice over IP equipment that you should know about.
As the name suggests, VoIP uses Internet Protocol (IP) to place and receive calls. Why is it significantly cheaper than traditional phone lines? Because it takes advantage of the Internet. In a traditional phone system, telephone lines must be installed, and for many telephone companies, the expense of installing phone lines is often passed on to consumers. In VoIP, you'll take advantage of something you already have — the Internet. You're only charged for internet access rathan for call minutes or for additional phone lines.
A VoIP phone system tends to offer greater functionality over traditional phone systems. Many  VoIP equipment often has features like voicemail, call analytics, voicemail-to-text transcription and anonymous call rejection. Now, you can forward messages and voicemail with ease. If you receive an important voicemail, you can easily forward it to more people with just a click of a mouse.
Conference calls are now much easier since all callers use a converged data network instead of multiple phone lines. In a traditional system, you'll have to pay extra money just to connect and accommodate multiple callers. Instead of spending more money, you can exploit the ability to conduct conference calls as an added benefit to the service you already have.
Don't let a traditional phone system hinder your growth. As your VoIP equipment provider, we'll arm you with the latest VoIP phone equipment that will grow and scale with you.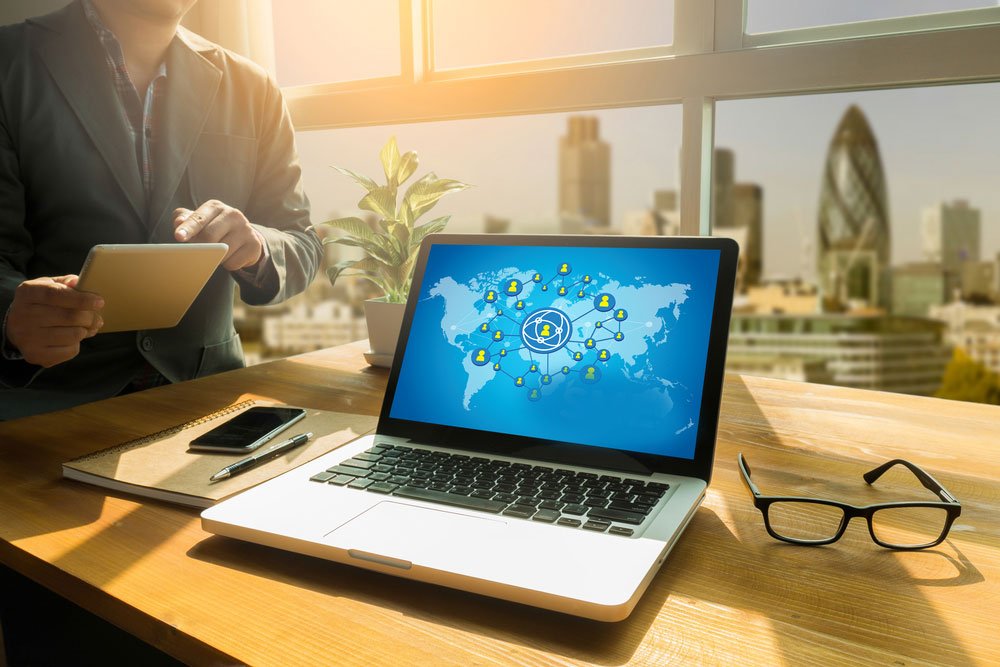 Innovative and Scalable VoIP Phone Equipment in the Philippines
Bring unified, cost-effective telecommunications to your organization with Kital. We combine the capabilities and features of IP PBX devices to give unparalleled VoIP phone solutions in the Philippines.
We have a variety of office telephones, specialized IP phones or softphones, software, and related devices that let you optimize your communications. We can tailor a package that fits your exact needs and budget. If you don't have a cabling and data network infrastructure to support your needs, we can build a cabling system that will support your chosen VoIP equipment. Our technicians and project managers will get your systems running in no time. 
No matter the size and scope of your network, regardless of what industry you're in or what technologies you currently have, we can help.
Call us to know more about our telephone systems.
Get in Touch with Kital, a Leading VoIP Phone Equipment Provider in the Philippines
Look no further than Kital for innovative VoIP phone equipment in Metro Manila and across the Philippines. We're committed to helping your organization succeed through future-proof and scalable IP telephony technologies. Let us take your business communications to the next level.