Sundray APs have been the choice of businesses that want fortified access networks. Since, 2015, Sundray has consistently produced access points with cutting-edge features, ensuring safe and extensive Internet access.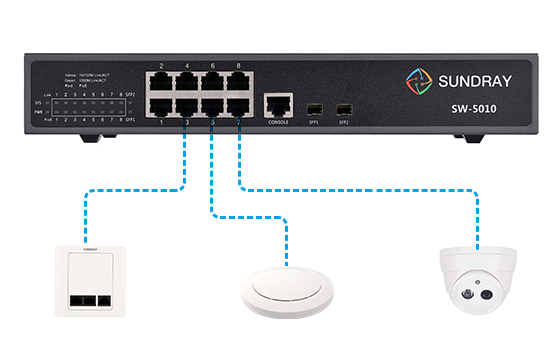 For a Wider Security and WiFi Reach
For over 30 years, the Kital Group has provided Philippine businesses with tools to power their digital transformation.
With Kital as a distributor of Sundray access points in the Philippines, local businesses are empowered by cloud-based network security solutions.
Why You Need Sundray Wireless APs for Your Business
Explore Sundray Access Points
Get to know the different access points by Sundray so you can make the right choice for your business.

XAP-2110P(V2)
This in-wall panel AP offers safe connections with an access rate of up to 300 Mbps. It also has an Ethernet port to accommodate wired terminal access.

XAP-2520P
This is a high-performance in-wall panel access point designed for moderate-density locations. It offers fast, safe access to users, with an access rate reaching up to 1167 Mbps.

XAP-2320P
This compact in-wall panel AP is designed to support wireless construction, wired terminals, as well as telephone access. It offers superior security and fast connection for users.

XAP-2220P
This compact in-wall panel wireless access point is the best choice for hotels, offices, and dormitories. It offers safe connections and a maximum access rate of 733 Mbps.

XAP-3320
This wireless access point offers dual-band concurrency, faster Internet access, and wider wireless coverage. This supports both local and PoE remote power supply.

XAP-3520
The XAP-3520 is the best choice for those who need high-speed connections. Its maximum transmission rate is at 1.167Gbps. It also features the matrix smart antenna for a greater wireless coverage.

XAP-6210-E
This high-performing AP supports intelligent load balancing to ensure optimized bandwidth utilization and, therefore, faster Internet access. Enjoy great wireless coverage and easy installation and deployment.

XAP-6220-E
This powerful wireless access point offers a fast wireless Internet connection, high-speed wireless transmission, and greater coverage. It also features flexible power supply options.
Stronger Connections and Wider Reach
Transform your workplace into an efficiency and connectivity haven with Sundray AP's extensive and stable network connections. Let Kital's technical support team help you identify the access point that can power your operations.
Build Up Your Safeguard Against Threats with Sundray
Businesses face countless cyberattacks in the Philippines. Sundray's access points provide an additional layer of security, complementing other safeguards already in place while ensuring convenience for your team.
Get in touch with a Kital Agent today for more information on APs from Sundray.