Unlike traditional home Wi-Fi systems, such as the Cisco wireless network, which have a single range and can be difficult to extend, a wireless mesh network uses multiple access points that work together to give you a stronger, more reliable signal. In this blog post, we'll take a look at what a mesh Wi-Fi system is, some of the top brands on the market, and some of the benefits of using a mesh system.
What is a Mesh Wi-Fi System?
A mesh Wi-Fi system is a type of wireless network that uses multiple access points to provide better coverage and reliability than a traditional Wi-Fi router. Wireless mesh networks have become increasingly popular in recent years as more devices connect to the internet and people demand higher speeds and better coverage.
There are a few different types of mesh systems on the market, but they all work similarly. Most mesh systems consist of the main unit that connects to your modem and a series of satellites, or nodes, that extend the Wi-Fi signal throughout your home or office. The nodes communicate with each other wirelessly and can be placed anywhere in your space for optimal coverage.
Best Mesh Wi-Fi Router Brands
The Mercku Mesh system is a unique wireless networking solution that utilizes mesh technology to provide seamless, high-speed coverage for homes and businesses. What sets it apart from traditional routers is its ability to create multiple access points throughout the space, eliminating dead zones and dramatically improving network performance.
The Mercku Mesh also offers advanced security features such as encrypted transmission, firewalls, and parental controls. It's also simple to set up and manage, and it's great for large homes or homes with multiple floors. It also comes with an easy-to-use app for managing and monitoring the network from anywhere.
Overall, the Mercku Mesh delivers reliable connectivity for all your devices without the frustration of dropped signals or slow speeds. It's no wonder it's quickly becoming a top choice for wireless networking solutions.
eero is one of the leading mesh Wi-Fi system brands. The company offers several different mesh router models, all of which are designed for easy setup and offer seamless coverage in your home or office. eero's mesh systems start at $199 for a single unit and go up to $499 for a three-pack.
Google's Nest brand also offers a popular mesh Wi-Fi system. The Google Nest Wi-Fi is a two-pack system that starts at $269. The router unit has built-in smart speaker capabilities, and the nodes can be used as standalone speakers as well.
Netgear's Orbi line of mesh Wi-Fi routers is another excellent option. The OrbiMesh systems start at $229.99 for a single router and one satellite unit. Netgear also offers a tri-band Orbi system that starts at $399.99.
AmpliFi offers a variety of different products that can be used to create a mesh Wi-Fi system. The AmpliFi Router has four Gigabit Ethernet ports and offers AC5400 speeds. The AmpliFi Access Point can be used with the router to extend the range of your network.
The Asus ZenWi-Fi AX (XT8) is a top-of-the-line mesh Wi-Fi system that offers exceptional speed and coverage. Unlike traditional routers, the ZenWi-Fi AX uses multiple units that work together to create a single powerful network. This allows the system to cover much larger areas with a stronger signal than a single router could provide. In addition, the theZenWi-Fi AX offers built-in support for the latest wireless standards, making it perfect for homes with lots of devices that need a fast, reliable connection
Benefits of a Mesh Wi-Fi System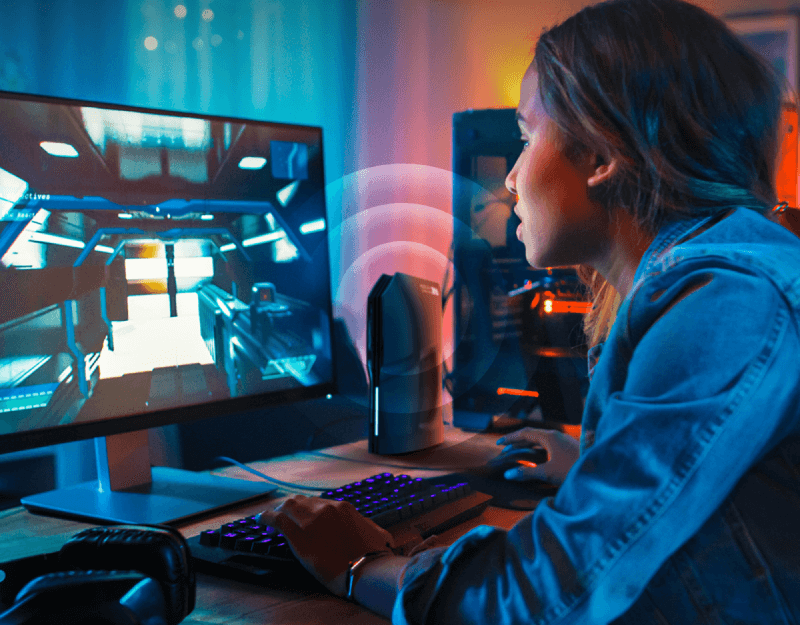 Increased coverage. One of the biggest benefits of using a mesh Wi-Fi system is that it can help to increase the coverage of your wireless network. By using multiple access points, you can extend the signal to cover a larger area. This is especially beneficial if you have a large home or office space.
Reduced dead spots. Another benefit of using a mesh Wi-Fi system is that it can help to reduce dead spots. Dead spots are areas where there is no wireless signal. By using multiple access points, you can eliminate dead spots by ensuring that there is always an access point within range.
Easy setup. Mesh Wi-Fi systems are also very easy to set up. In most cases, all you need to do is plug in the access points and connect them to your router. Once they're connected, they will automatically start working together to provide you with an extended wireless signal.
Scalability. Mesh Wi-Fi systems are also very scalable. If you find that you need more coverage, you can simply add more access points to your network without having to replace your entire network infrastructure.
How to Set Up and Use a Mesh Wi-Fi System
There are a lot of different mesh Wi-Fi systems on the market these days. It can be tough to choose the right one, but it's important to pick a system that offers the features you need. One way to narrow down your options is to think about what you'll be using your mesh Wi-Fi system for.
If you need coverage for a large home, you'll want a system with a strong signal and a robust set of features. On the other hand, if you just need basic coverage for a small apartment, you can save some money by choosing a more basic system. Another thing to consider is how easy the system is to set up and use. Some systems can be up and running in minutes, while others require a bit more work.
Setting up a mesh Wi-Fi system can be a great way to improve the coverage of your wireless network. However, to get the most out of your mesh system, it's important to place the access points in strategic locations. This will help to ensure that the signal can reach every corner of your home or office. One way to determine the best location for your access points is to use heat mapping software. This software will show you where the signal is strongest and weakest, allowing you to adjust the placement of your access points accordingly. In addition, it's also important to keep in mind the number of devices that will be connected to your network. Access points should be placed evenly throughout your space to avoid any potential bottlenecks.
To connect your access points to your router, you will need to use an Ethernet cable. In most cases, this can be done by running the cable from the access point to the router. However, in some cases, you may need to use a different type of cable, such as a fiber optic cable. Once you have connected the access points to your router, you will need to configure them. This can be done using the web-based interface or the command-line interface. In most cases, you will need to enter the IP address, subnet mask, and gateway for each access point. Once you have entered this information, you will need to save the changes and reboot the access point.
Configuring your access points is a critical step in ensuring that your mesh Wi-Fi system functions properly. Luckily, most systems come with a web-based interface that makes this process relatively simple. In most cases, you will need to enter your router's IP address and login credentials to access the interface. From there, you will be able to configure the various settings of your access points, such as their wireless channels and SSIDs. Once you have finished configuring your access points, you should be able to enjoy a reliable and seamless wireless connection throughout your home or office.
Enjoy your extended wireless signal! Once your mesh Wi-Fi system is up and running, you should enjoy an extended wireless signal. This will allow you to enjoy better internet speeds and improved coverage throughout your home or office. In addition, you may also find that your system is more stable and reliable than a traditional wireless router.
Get faster speeds than ever before with a mesh Wi-Fi system. Start experiencing its benefits by shopping for a unit at Kital Philippines!