Silver Peak SASE for Businesses
Optimize application performance and protect your business from threats with a new, secure enterprise SD-WAN platform developed by Silver Peak SD-WAN and Zscaler.
This secure access service edge (SASE) architecture can be configured in minutes, and automatically adapts to changing enterprise requirements.  For IT, that means simplified operations and lower costs. For users, that means secure, uninterrupted and fast access to business-critical applications.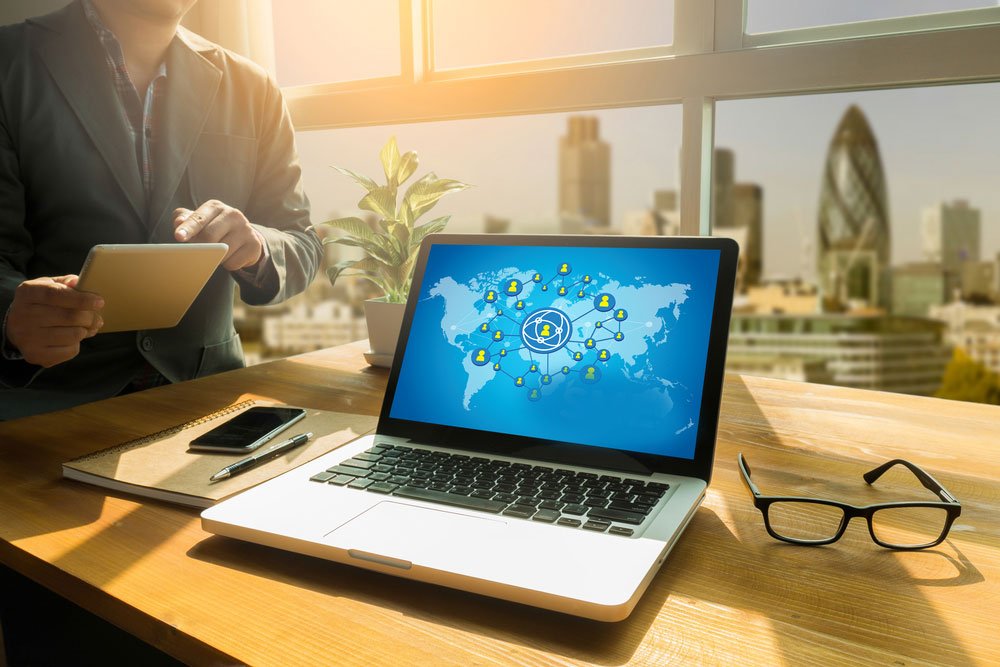 Secure enterprise SD-WAN from Silver Peak and Zscaler
As the world becomes increasingly mobile, more applications are migrating to the cloud. Organizations are embracing cloud-based and SD-WAN security as an alternative to traditional router-centric WANs and other expensive security platforms.
Discover how the secure access edge service developed by Silver Peak and Zscaler can help your business achieve the full transformational promise of the cloud. Learn how you can deliver lower costs, simplified processes, and the highest quality experience for your IT team and end-users.
Highest quality of experience
Empower your IT team to be more responsive to business needs. Enjoy secure and provision new sites with "zero-touch" setup with improved productivity and overall end-user experience with 99.9 percent availability.
Increases productivity and overall end-user experience
Makes your IT team more responsive to business needs
Automates branch deployments with true "zero-touch" provisioning
Take advantage of a secure access service edge (SASE) infrastructure to improve performance and reliability. You can also streamline branch IT processes to enhance economics and maximize your cloud investments.
Assures business app SLAs are met
Automatically delivers optimal security for all users and devices
Automates app and security updates, so users can connect to any app any time
Always-on security and automated connectivity
Enjoy an infrastructure that automatically adapts to changing business conditions. Define security requirements centrally to give optimal security and connectivity to all devices, employees and guests — anywhere.
Enhances employee productivity and end-user overall experience
Makes your IT team more responsive to the business
Automates deployments with true "zero-touch" provisioning
True "zero-touch" setup for fast provisioning
With a SASE platform from Silver Peak and Zscaler, you can enjoy a true, "zero-touch" setup that will make it easy to provision, add, secure and new branches in a matter of minutes.
This secure SD-WAN solution enables a streamlined branch infrastructure that gives optimal protection for all devices and users with a custom, granular network and security policies. This is without needing next-generation firewalls and discreet routers.

Secure enterprise SD-WAN from Silver Peak and Zscaler
Together, Silver Peak and Zscaler developed a secure SD-WAN edge platform that boosts app performance and shields your business from the risk of threats. This cloud-first SD-WAN edge platform always adapts to ever-changing business needs.
When you combine Silver Peak's self-driving wide area network platform and  Zscaler's cloud security platform, branches going directly to the cloud can be provisioned and secured in minutes.
Ultimately, your business can experience a multiplier effect from your current and future cloud investments by providing faster deployments and improved performance and overall end-user experience from cloud apps.
For IT, this means lowered costs and simplified operations
For the end-users, this means fast, uninterrupted and secure access to mission-critical apps they need.
SASE for a cloud-first world
Thanks to rapid digital transformation, traditional network and security infrastructures have become obsolete as more applications migrate from the data center to the cloud.
The key design principle of the Silver Peak SASE is the transformation from hardware-laden branches to thin, cloud-native branches, including WAN management and an overarching stack of security services.
This architecture allows businesses to balance agility, availability, performance and costs.
Frequently asked questions (FAQs) about SASE
Secure enterprise SD-WAN from Silver Peak and Zscaler
With Silver Peak, you know you're getting world-class solutions. Silver Peak was awarded 'SD-WAN Vendor of the Year' in the 2019 Network Computing Awards in the UK. This marked the second straight year that Silver Peak has been recognized for its SD-WAN innovations. This is testament to the excellence Silver Peak brings when it comes to its WAN platforms.
Raise the bottomline with a powerful and feature-rich SASE platform
Only by transforming both the WAN edge and security infrastructures can the full promise of the cloud be fully realized. With a SASE platform from Silver Peak and Zsacaler, you can maximize the benefits of cloud transformation.
Partner with us in Kital and we'll equip your business with a SASE platform, which we will customize to your business requirements. We are authorized providers of SASE solutions to businesses in Metro Manila and the Philippines.
Improve your business bottomline with a modern secure access service edge platform. Contact us today.