ZYCOO CooFone Series VoIP Phones
The CooFone Series VoIP Phones provide reliable, cost-effective communications solutions. The ZYCOO IP telephony system is designed for SMEs, featuring zero-touch installation and modular design for easy installation, management, and maintenance.
A Cost-Effective Telephony Solution
Kital brings ZYCOO VoIP phones to the Philippines so that your business can benefit from this cost-effective, reliable solution.
Regular landline phones need to connect to a PBX box which routes calls to that specific device. PBXs provide a wide range of functions, but they're expensive. Their added functionality can also be of little consequence depending on the size and nature of your business.
The solution for small and medium-sized businesses is VoIP phones. VoIP phones connect directly to the internet through ethernet cables, and your VoIP service provider routes the calls to your device. This means you are able to make free internal calls and reduce local call and international call expenditures.
Calls routed through high-speed, high-bandwidth digital networking also enjoy higher quality, and businesses are able to implement useful extra features into their workflow.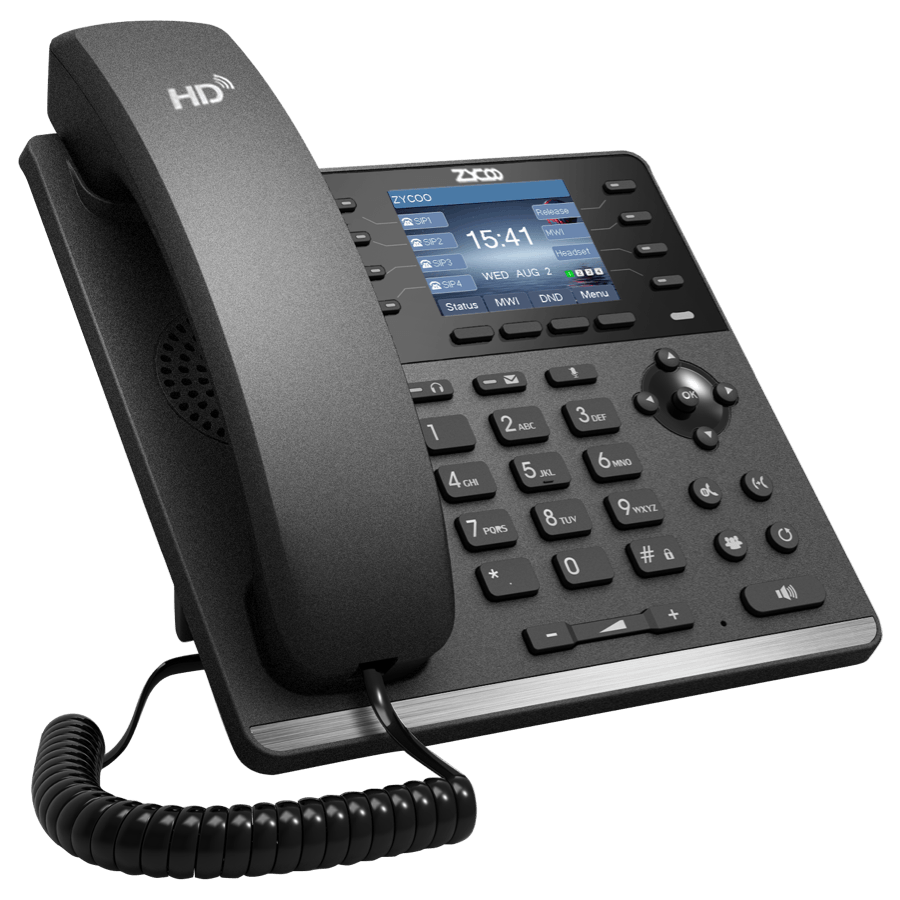 ZYCOO CooFone Series H81 and H83 Specifications
The ZYCOO IP phone system is suitable for SMEs, and the CooFone Series is designed to provide a diverse range of functions. Common features include basic and advanced call functions, PoE, HD voice, noise estimation and reduction, echo cancellation, multi-language, and 3-way conference.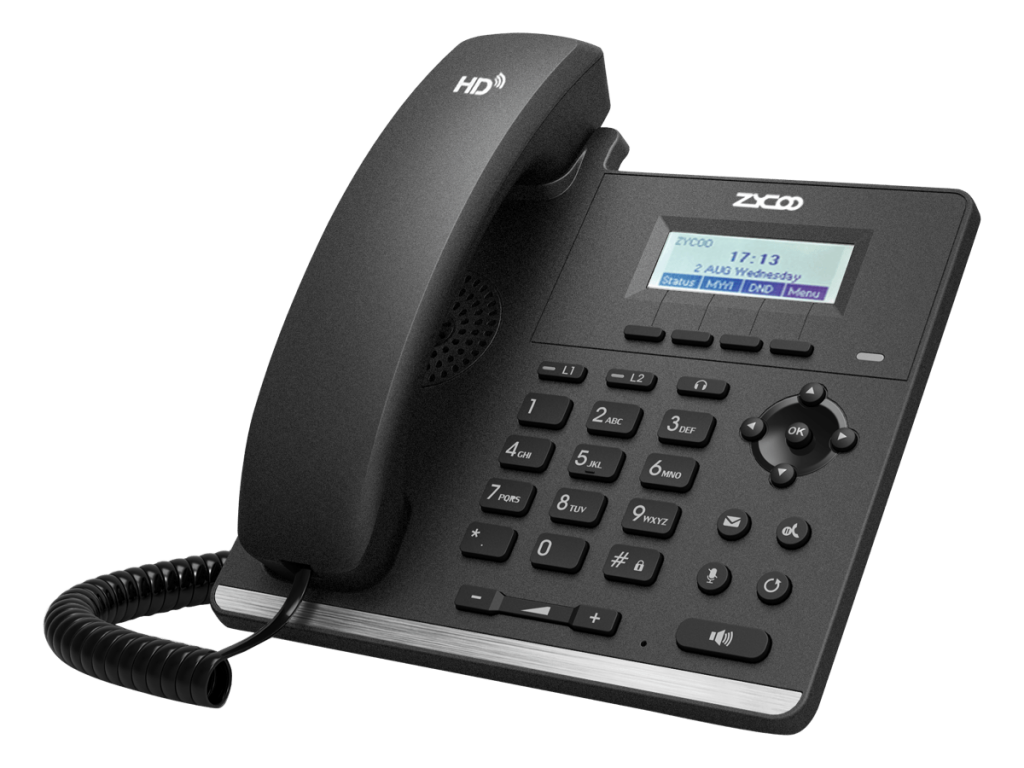 128×48 B&W dot matrix screen
2 SIP accounts
Desktop/wall mount installation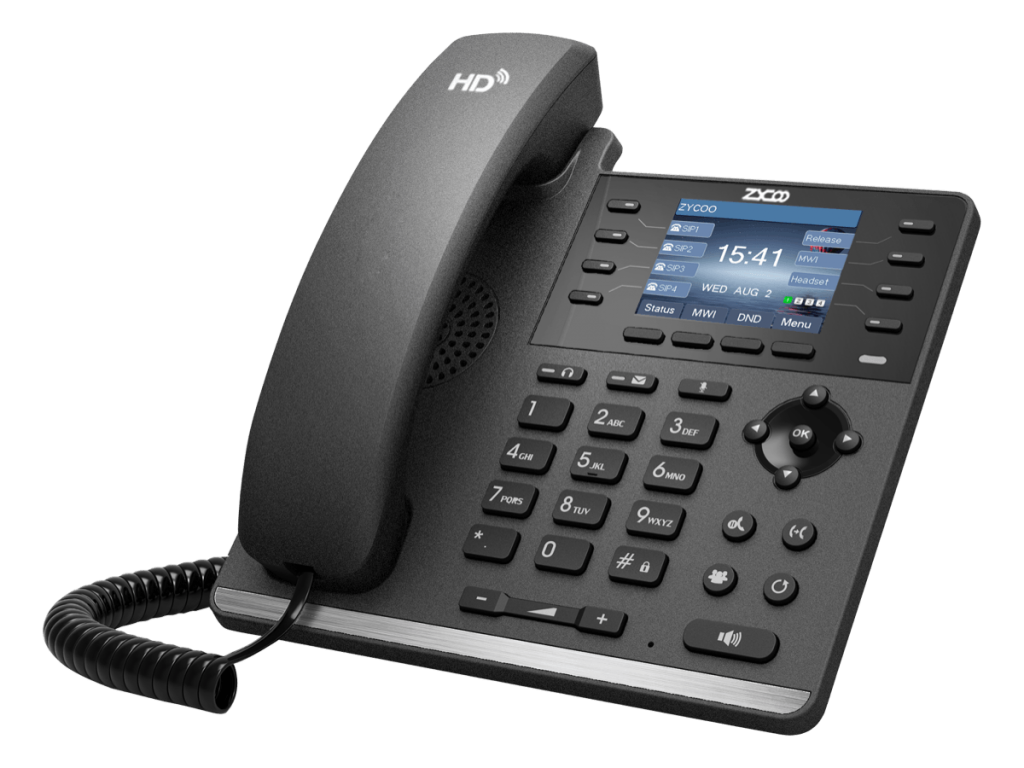 8 inch color LCD screen
4 SIP accounts
Up to 28 DSS keys
Desktop installation

Industries Supported by the ZYCOO CooFone Series
The CooFone Series VoIP phones support a diverse range of industries. Any business will benefit from free internal calls and reduced expenditure on local and international calls. Here are some of the industries that benefit the most from it:
Healthcare: Quick, clear calls are extremely important to hospitals and clinics. Good communication can be the difference between success and failure in emergency situations.
Hospitality: Hotels benefit greatly from VoIP technology as staff constantly communicate with each other and takes calls from guests, making the most of the fact that they get free internal calls.
Education: Academic institutions typically have several departments and offices for different administrative tasks. The CooFone Series connects them by providing them with fast and clear communication.
Real Estate: Realtor offices receive many calls and will benefit from streamlined communication with their clients, helping them keep in touch and close deals. This is on top of the lowered expenditure on calls.
Get ZYCOO Products Through Kital
ZYCOO provides businesses with reliable, cost-effective, user-friendly unified communication solutions so they can meet their communication needs. Their products include IP-PBXs, IP audio products, VoIP gateways, VoIP phones, and more. They benefit a wide range of industries and are suitable for small and medium-sized enterprises.
Kital brings the ZYCOO IP telephony system to the Philippines, so you can benefit from their solutions too. We will help you set up or upgrade your existing systems and help your business thrive.
When you choose ZYCOO through Kital, you choose to grow with one of the leading providers of telecom solutions in the Philippines.
Easy-to-Use Communication Systems Designed for Small and Medium-Sized Enterprises
Find telecommunication solutions to suit your needs at Kital. Let us help set your business up with a ZYCOO IP telephony system and improve internal and external communication. Boost efficiency and productivity by getting in touch with us.
Let's get started.